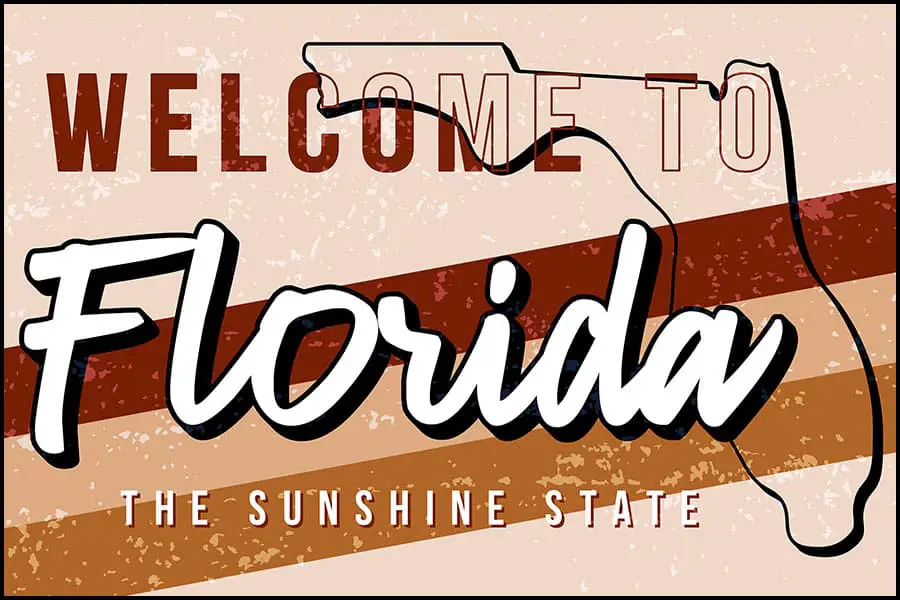 Two of Florida's most popular cities to visit are Orlando and Miami. Both of these cities have a lot of great things to offer visitors. But which is better to visit, Miami or Orlando?
Both Orlando and Miami are excellent cities, but we would say that Orlando is better to visit if you're traveling with kids. Miami is better to visit if you're traveling only with adults. That said, adults can find a lot to do in Orlando, and there are plenty of kid-friendly amenities in Miami!
However, you are probably wondering: Which city is better for families? Is crime a problem in these cities? Is the weather better in Miami or Orlando? How is the traffic, and is it easy to get around? You'll find the answers to these subjects and more in the following sections.
Visiting Miami vs. Visiting Orlando
Located on the southern tip of the Florida peninsula, Miami is renowned for beautiful beaches, hot weather, and an energetic vibe that many people find irresistible. Orlando is located in the central part of the Florida peninsula, but what it lacks in beaches, it makes up for in attractions. Orlando is widely considered to be the Florida tourism destination.
To help you decide, we're going to compare these cities so you can make the decision that is best for you. Whichever of these fine cities you choose to visit, you'll indeed have a vacation that you'll remember for a lifetime.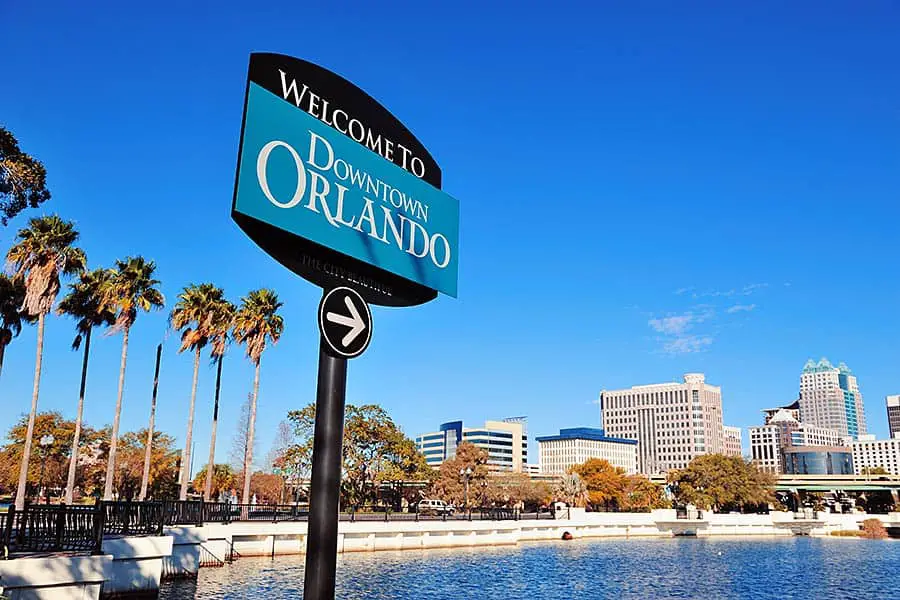 Family Friendly
In terms of family-friendly amenities, Orlando takes the cake. The prevalence of theme parks and other family-oriented attractions makes Orlando more family-friendly than Miami. 
Your kids will be surrounded by other kids, and the fact that so many families travel to the area means that most local businesses are experienced in handling the needs of families traveling with children.
That said, if Disney and Universal aren't your family's cup of tea, Miami does offer a lot of family-friendly activities.
Winner: Orlando, but there are family-friendly activities in Miami too.
Attractions
Chances are you can name some of the biggest attractions in Orlando without having to think too hard about it, but familiarity doesn't always mean superiority. Miami also has some splendid attractions. So let's compare attractions city-by-city.
Orlando: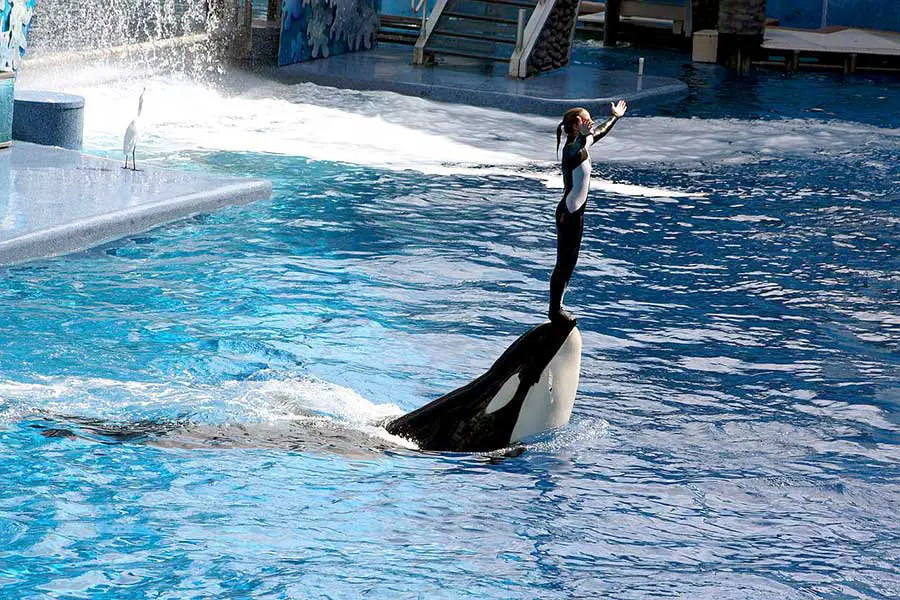 Miami: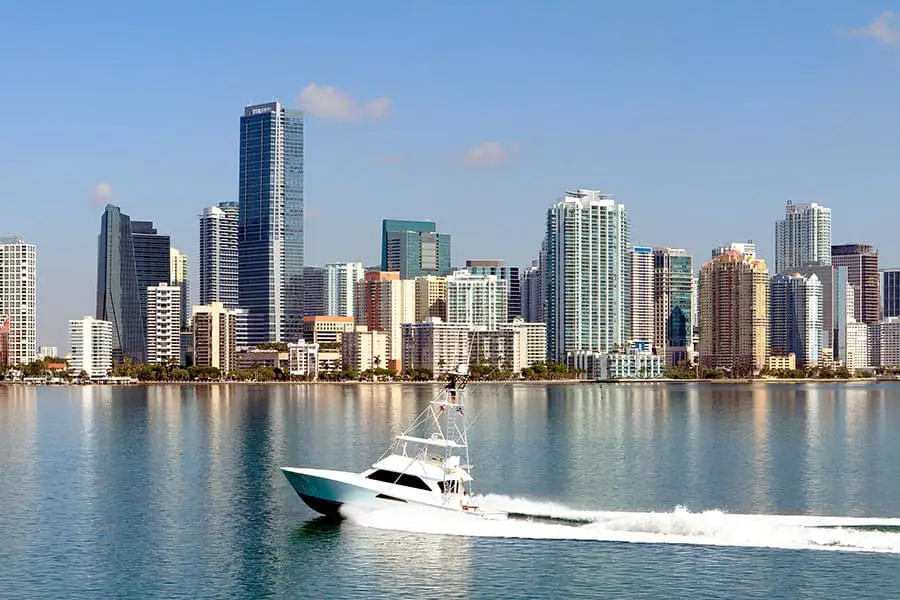 Winner: Tie. Orlando is likely a better choice if you're traveling with the kids. However, Miami is a little more sophisticated if you're traveling as an individual, a couple, or a group of adults.
Weather
Florida's weather is warm and sunny, but is it better in Miami or Orlando? Orlando has an average of 233 sunny days a year, compared to Miami's 248 sunny days. Miami maintains a more stable warm climate with temps ranging from the mid-'70s in winter to the high 80s in summer; Orlando's temperature varies more, dipping from the low 70s in winter to the low 90s in summer.
How about the humidity? Orlando's location in the central part of the state can bring some serious stickiness to bear. On average, Orlando is slightly more humid than Miami. Interestingly, Miami gets about seven more inches of rain than Orlando per year, but the overall humidity is a little lower.
Winner: Miami.
Pro Tip: Both places get very hot, so prepare yourself. Bring water, a hat, sunscreen, and maybe even a little personal fan. Warning signs of heat stroke include headache, excessive thirst, nausea, cramping, and fatigue. If you start experiencing these symptoms, find air conditioning or shade immediately, take a rest, and drink plenty of water. Soda, sports drinks, and alcohol will not hydrate you.
Other Posts of Interest
Phenomenal Florida Fun Fact: The population of Miami is about 70% Hispanic. While you do not have to speak Spanish to get by in Miami, familiarizing yourself with basic Spanish will make life easier in this bustling city.
Crime and Safety
Unfortunately, crime is a real thing in any major city. Orlando and Miami are no exceptions. While the Miami of today is much safer than the Miami of the past, the city still has its share of crime.
Overall, Orlando is the safer city: CrimeGrade.org ranks Orlando in the 48th percentile for safety and Miami in the 16th percentile for safety.
Much of the crime in these cities is perpetrated by and on locals and occurs in neighborhoods you're not likely to go to. Still, there are many ways you can reduce your risk of being a victim:
Be aware of your surroundings.

Do not be 'head down' on your phone.

Stick to reliable tour operators with good reputations.

If a real bargain seems too good to be true,

it is.

Never accept solicitations for business.

No reliable company or tour operator is going to approach you on a street corner or in a shop or a bar.

Do not flash or flaunt expensive or valuable things.

Stay on the beaten path.

Stick to popular tourist areas.

If someone is making you uncomfortable,

make a scene and attract attention.

Travel in groups.

Use body language to make yourself a more challenging target.

Stand fully upright. Be alert. Project confidence. Crooks are predators, and predators prefer easy prey.
Finally, if a situation escalates, Florida state law is very amenable to self-defense.
Getting There
Both Miami and Orlando have well-developed international airports that serve origin cities around the globe. So wherever you're coming from, you'll undoubtedly be able to find flights to either airport.
In addition, both cities have feeder airports that serve regional airlines and may offer less expensive flights. So if you're heading to Orlando, check flights to Sanford; for Miami, try flying into Fort Lauderdale.
If you will be driving from out of state, Orlando is closer than Miami. However, if you're approaching Orlando from the eastern seaboard, you'll have to go westbound along I-4 to get to the Orlando metro area.
I-4 has a reputation for being extremely busy. The confluence of heavy tourist traffic, regular metro traffic, and chronic road construction can make I-4 an adventure. You may want to consider approaching from the west and taking Florida's Turnpike into the Orlando area to avoid I-4.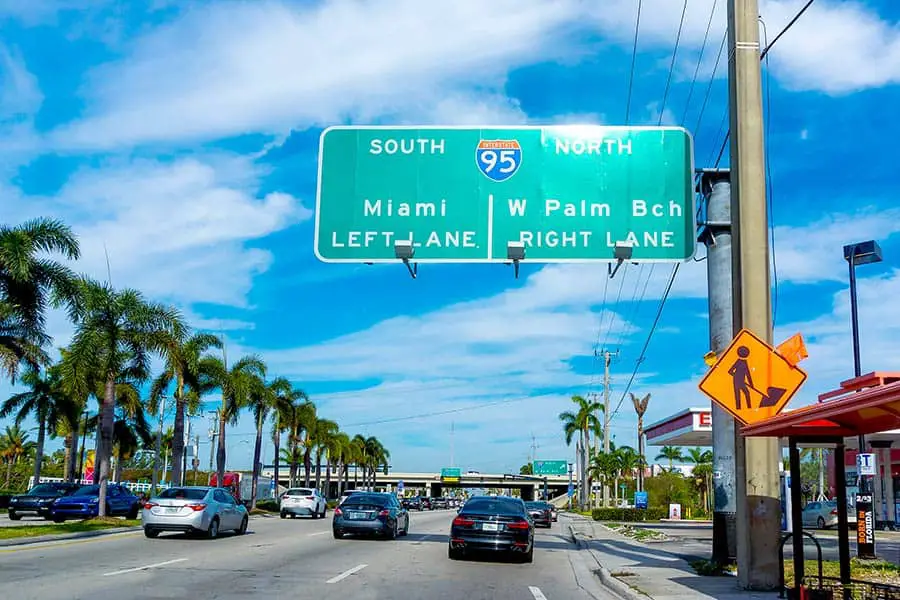 If you're driving into Miami, you'll either come straight down I-95 on the eastern seaboard or take I-75 down the western side of the peninsula and across the Everglades.
I-75 can be very congested near Tampa, Sarasota, and Venice, but the trip across the Everglades is usually quite nice. On the other hand, I-95 near and into Miami is often quite heavily trafficked and can be a chaotic drive, especially as you get into the Miami metro.
Winner: Tie. Both cities are relatively easy to drive to but suffer from heavy road traffic, and both cities have excellent international and regional airports for those arriving by air.
Traffic and Transit
Both Miami and Orlando have heavy traffic. Data from TomTom shows that Miami is more congested than Orlando, and we can tell you that driving in Miami is less fun than driving in Orlando. Drivers in Miami can be more aggressive, and traffic rules seem to be more like traffic suggestions in Miami.
Both Orlando and Miami have a large number of rideshare drivers and taxi services if you don't feel like driving yourself around. Orlando's transit system includes a bus network, a commuter rail, and a rapid-transit bus system that is great for getting around downtown. Miami's transit system also includes buses and local rail. Finally, many major hotels in both cities offer shuttle services to and from popular destinations.
Winner: Orlando. Both cities have comparable transit options, but it is easier to drive in Orlando.
Orlando vs. Miami: You Just Can't Lose
The question of which place is better – Miami or Orlando – is a tough one to settle. Both cities are great places to visit and explore! However, considering all the information we have here, we'd say that Orlando is a better city for families with kids, and Miami is a better city for adults. Whichever city you decide to visit, you're sure to have a blast. So pack your bags, come on down, and enjoy all that the Sunshine State has to offer.