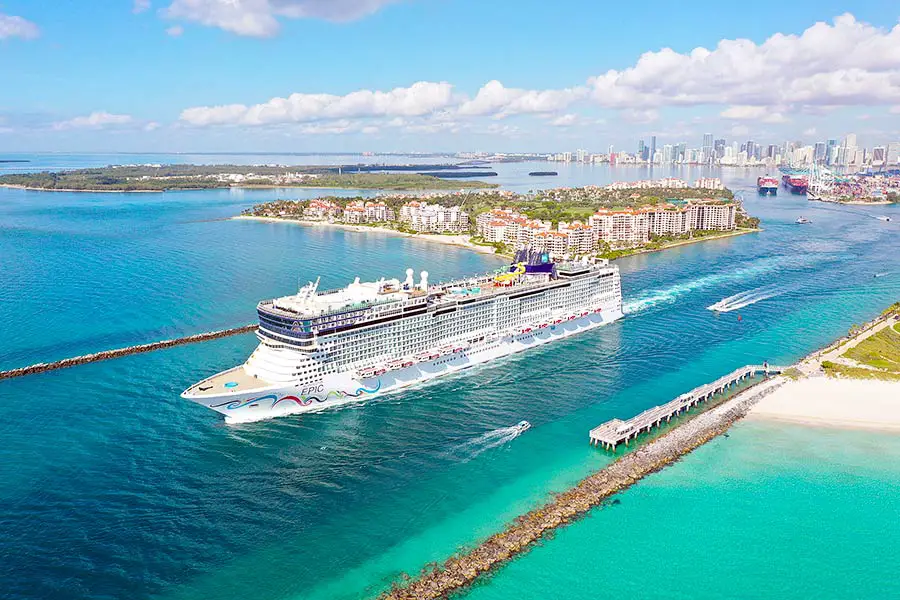 Cruising is one of the best ways to vacation. Floridians love to embark on cruises from the state's many fine seaports, whether they're heading to Cozumel or Aruba or just taking a few days at sea to relax and unwind. With all the talk about cruising, you are probably wondering, what is the largest cruise ship port in Florida?
Port Miami is Florida's largest cruise ship port with nine separate cruise ship terminals. Port Miami hosts cruise ships from world-famous luxury lines like Royal Caribbean, Disney Cruise Lines, Celebrity Cruise Lines, Carnival Cruise Lines, and more.
How big is Port Miami? How big are the ships that sail to and from Port Miami? How many passengers pass through the port every year, and what kind of amenities are near the port? I will answer all these cruise questions and more in the following sections.
Port Miami: Fun in the Sun
Thanks to the state's 1,350 miles of coastline, Florida has a thriving maritime industry. In addition, Florida's balmy weather and proximity to fun Caribbean destinations make it a perfect place for cruise lines to operate from. The state boasts 15 separate seaports, but not all of them host cruise ships.
The most popular ports in Florida for cruise ships are Port Tampa, Port Canaveral, and – last but certainly not least – Port Miami. However, before we talk about Port Miami, we need to talk about the other cruise terminals in Florida so you can see why Port Miami is the largest and best cruise port in Florida.
Port Tampa: Big, But Industrial
Port Tampa is a huge seaport, but it only has three cruise terminals, and the size of vessels is currently restricted by the Sunshine Skyway's deck height.
While local authorities are trying to find ways to expand the port to allow bigger vessels in, the height restriction imposed by the bridge means that larger cruise ships can't get to Port Tampa. However, for those wishing to explore the western Caribbean, many fine cruises leave Port Tampa for destinations like Cozumel, Costa Maya, and Roatan.
Port Canaveral: Bigger, But Not Quite There
Port Canaveral has seven cruise terminals, making it the second-busiest cruise port in Florida. Located just north of the city of Cape Canaveral on Florida's east coast, Port Canaveral is a highly popular cruise port because of its proximity to Orlando.
One can drive from Orlando to the seaport in just under an hour, so you can easily spend time enjoying the amenities of Orlando before or after your cruise departure. Royal Caribbean's Wonder of the Seas, the world's largest cruise vessel, sails from Port Canaveral.
Port Miami: Florida's Biggest Cruise Port
Now that we've talked about the competition, let's talk about Port Miami. Port Miami is located on Dodge Island, just east of the spectacular skyline of downtown Miami and just south of South Beach.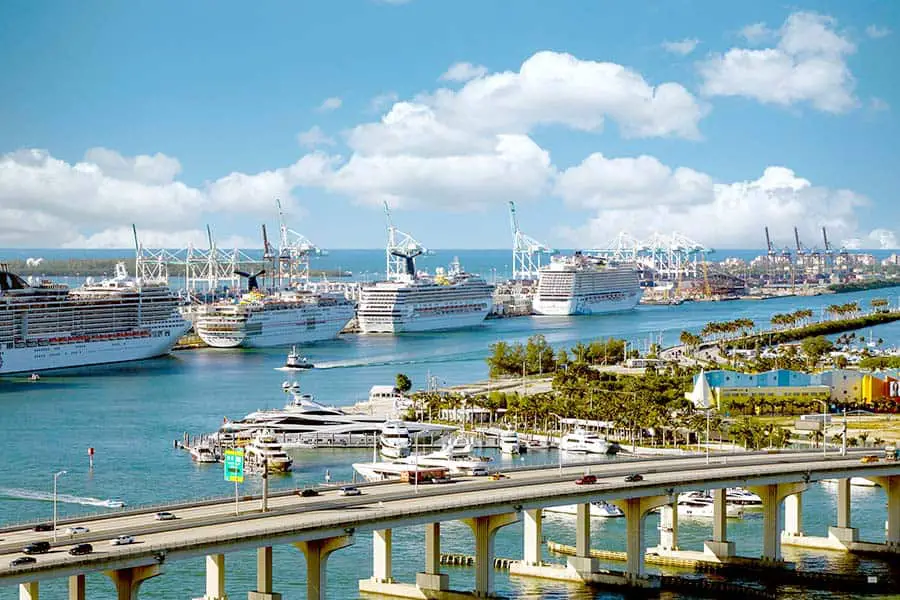 Port Miami boasts nine cruise terminals that process more than 5.5 million passengers a year! In addition, the port is convenient for cruisers, as it is close to popular destinations like The Bahamas, Panama, Key West, and Mexico.
One of the most significant benefits of sailing from Port Miami is the convenience of the port.
Port Miami is connected to the Miami International Airport via a tunnel, so passengers flying into Florida to embark on their cruises can conveniently access the seaport without having to drive a long distance. This convenience, plus the Port's long history of hosting cruise lines, has given Port Miami a reputation as the "cruise capital of the world."
Port Miami can also handle very large cruise vessels. For example, Royal Caribbean's vessel Wonder of the Seas is the largest cruise ship in the world, only slightly larger than her sister vessel Symphony of the Seas. Symphony of the Seas regularly sails from Port Miami, as do other massive cruise vessels carrying thousands and thousands of happy cruisers.
Phenomenal Florida Fun Fact: Port Miami handles massive shipping vessels as well as cruise ships. The largest merchant ship ever to dock in Port Miami was the CMA CGM Argentina, which is more than 1,200 feet long and can hold 15,072 shipping containers.
Apart from Royal Caribbean, dozens of cruise lines use the terminals at Port Miami. Florida's own Carnival Cruise Lines was founded in Miami, and they have long called Port Miami home. Other popular cruise operators include:
MSC Cruises

Celebrity Cruises

Disney Cruise Line

Norwegian Cruise Line

Oceania Cruises

Virgin Voyages

Princess Cruises
As you can see, all of the major players in the cruise industry have a presence at Port Miami. So not only can you sail on any of the major cruise lines, but you can also sail to some of the most thrilling and beautiful destinations on earth from Port Miami. Popular cruise destinations include:
San Juan, Puerto Rico

The "ABC Islands" of Aruba, Bonaire, and Curacao

Grand Turk

The Bahamas

The Dominican Republic

Mexico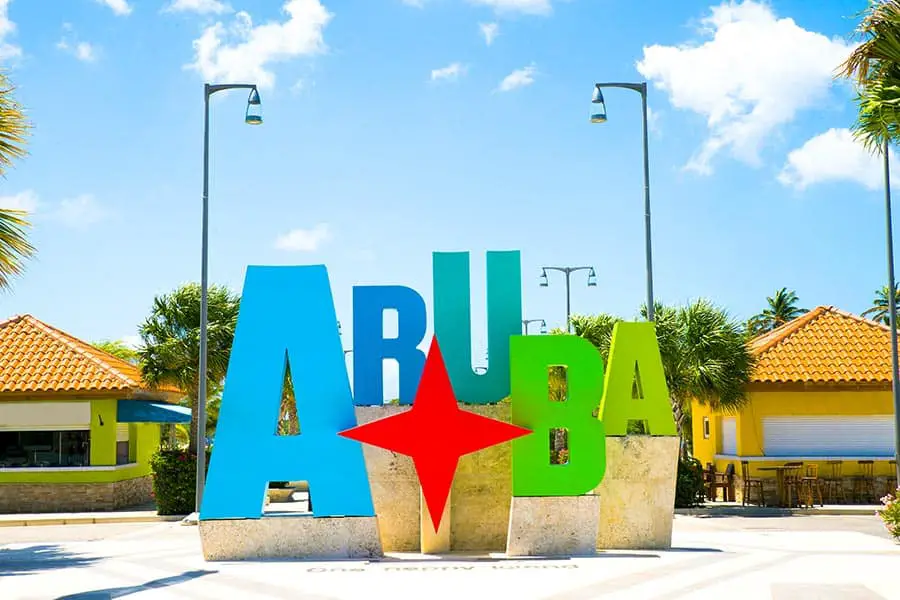 Other Posts of Interest
Before and After the Cruise
Cruising is fun, but one of the best things about Port Miami is that the fun begins before the cruise and carries on afterward. Furthermore, there are a ton of amenities located just a short distance from the cruise terminals.
Adventurous travelers can easily walk to destinations such as Bayfront Park or the Perez Art Museum. The art museum is a leisurely 40-minute walk from the terminals, or you can walk to Bayfront Park in about a half-hour.
If you prefer not to walk, Miami has a fabulous public transit system with a handy navigation app, or you can hail a cab or use a ride-sharing service.
The Perez Art Museum features more than 3,000 individual pieces spread across 8 exhibit halls. You can see unique sculptures, paintings, and other fascinating works that showcase the artistic styles of the diverse inhabitants of Miami.
Bayfront Park is located right on Biscayne Bay and offers visitors 32 acres of lawns, paths, fountains, gardens, and even an amphitheater. But, of course, if that isn't exciting enough for you, you can always take flying trapeze lessons and get an aerial view of the park.
Another fabulous amenity near Port Miami is the Philip and Patricia Frost Museum of Science. This museum has a planetarium, an aquarium, and tons of neat exhibits discussing topics ranging from space exploration to conservation.
If you're more interested in shopping or browsing fine goods, head to Brickell City Centre, where you will find a massive four-story shopping center featuring luxury consumer goods, fine dining, and even cocktail bars.
Chances are that your cruise will be taking you to some beautiful beaches. Of course, the white sands of the Bahamas or Grand Turk are hard to beat, but the true beach-bums among us might want to spend some time before or after their cruise soaking up the sun and luxuriating on the sand.
South Beach is only about 25 to 30 minutes from the cruise terminal by car. Don't forget to bring suntan lotion and your coolest sunglasses.
You might be wondering if it's safe to wander around in Miami before or after your cruise. While there is some crime in Miami, you'll be perfectly safe as long as you follow basic safety precautions.
Precautions include being aware of your surroundings (don't be staring into your phone), staying away from run-down or shady areas (Liberty City and Little Haiti have bad reputations), and traveling in groups.
Also, don't flash or flaunt expensive goods or cash, don't leave personal effects unattended, and be aware that there are pickpockets in touristy areas. That said, please don't be afraid of Miami: like any other city, the bad news often overshadows the good!
Do You Need a Passport to go on a Cruise to the Bahamas?
US Citizens do not need a passport to travel to the Bahamas on a cruise ship! Closed-loop cruises — that is, cruises that begin and end at the same port — don't require citizens to bring a passport.
You will need to provide the cruise line with proof of citizenship in the form of a birth certificate and a government-issued photo ID, but you don't need a passport. However, if you have a passport, you certainly may use that to travel on a cruise ship.
What is the Closest Airport to Port Miami?
The Miami International Airport (MIA) is the closest airport to Port Miami. There are plenty of ways to get to the cruise terminal from the airport, including shuttle buses, transit, rideshares, and taxis.
Most major airlines operate into MIA, but travelers who wish to fly value airlines can also access Port Miami by flying into Fort Lauderdale International Airport (FLL) and taking a rideshare or a shuttle bus from there to the port.
Port Miami: Cruise City USA
Ever since luxury cruising was invented, Port Miami has been at the heart of the business. The nine cruise terminals at Port Miami handle 55 separate cruise ships operated by 22 different lines that come and go from all kinds of exotic destinations. So whether you're heading out on a two-week adventure into the Caribbean or simply sailing off to Key West for a weekend, you'll find Port Miami to be Florida's largest — and best — seaport.