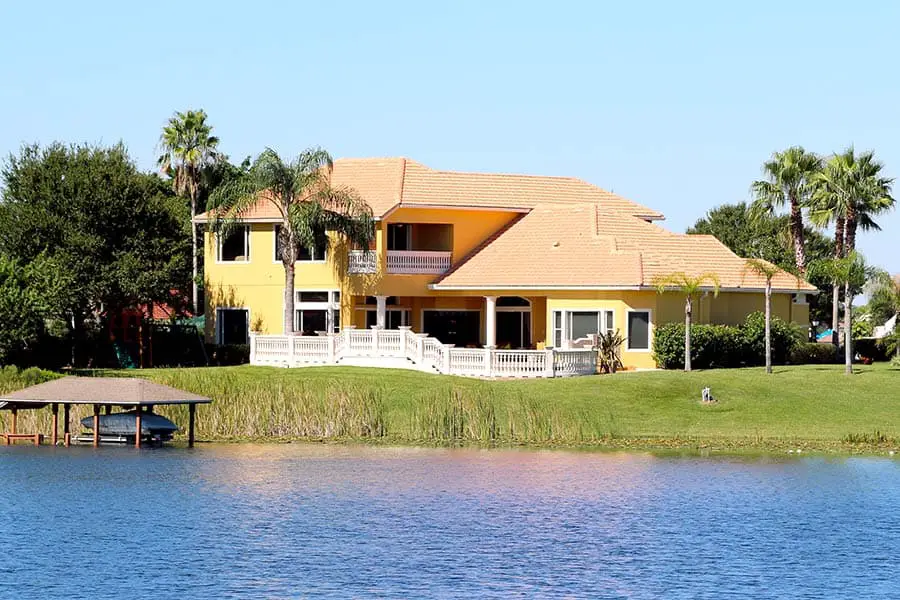 Florida is full of famous cities: Miami, Tampa, Daytona Beach, and Orlando are practically household names across the nation. Orlando is an especially popular city, with plentiful tourist attractions and a central location that just can't be beaten. But is the hype true? Is Orlando, Florida, a good place to live?
Orlando is a great place to live. Between the sunny weather, ample entertainment options, and convenience to other Florida locations, Orlando is hard to beat. So whether you're looking to start a family or getting ready to retire to the golf course, there's something for everyone in Orlando. 
So what makes Orlando a great place to live? How are the schools? What kind of stuff is there to do? What is the climate like, and what about crime? Learn the answers to these Orlando questions and more in the following sections.
Sunny Orlando: A Great Place To Call Home
Orlando is Florida's most visited city, attracting more than 75 million visitors every year. The city is known for having plentiful tourist attractions, including the many resorts and theme parks that seem to define the area. But Orlando isn't just an excellent place to visit; it's a good place to live! 
Ask any realtor what makes a property attractive, and they'll tell you it's "location, location, and location." Orlando's location in the heart of Florida is very appealing. Living expenses in Orlando can be high, but the amenities are worth the cost for many people. On the rare occasions that they need to leave town, Orlando residents are only a few hours from almost any major Florida city.
By car, Orlando residents can be in Miami in three and a half hours, Tampa in an hour and a half, Daytona Beach in 55 minutes, and St. Augustine in an hour and forty-five minutes.
If Orlandonians want to travel globally, the Orlando International Airport can take them to almost any location on earth. Flights leave daily for Europe, Asia, South America, and virtually any domestic destination you can think of.
For those who prefer the luxury of traveling on an ocean liner, Orlando is less than an hour from Port Canaveral, one of America's premier cruise ports.
Phenomenal Florida Fun Fact: Orlando's NBA team, the Orlando Magic, was almost named the Orlando Juice! We're all glad that the team was called the Magic instead.
Living in Orlando
One of the most significant factors people evaluate when looking for a place to live is the quality of the local schools. Orlando's schools are generally above-average in quality, and the city has several highly regarded charter schools that focus on subjects such as science or the arts. Orlando is also home to the University of Central Florida, a well-known and high-quality public university that offers students dozens of different degree options relevant to our modern world.
Orlando is very diverse. Your neighbors could be transplants from Oklahoma, native Floridians, immigrants from Cuba or Haiti, or even retired Europeans. In addition, the area's assortment of tourist attractions brings in workers from all over the world. This diversity means that you can find almost anything you want in Orlando, whether it's fine imported cheeses or a delicious and authentic Jamaican restaurant.
The diversity of people and the nature of the area's tourist economy means that most people in Orlando are pretty friendly. You'll find that as long as you treat people with friendliness and respect, that same energy will come back to you! A friendly smile and a positive demeanor will get you a long way in Orlando, and it will set you apart from some of the more — shall we say, "demanding" — tourists that sometimes pass through.
How's the Weather in Orlando?
One of the biggest draws to Florida is the state's reputation for Endless Summer, and Orlando is no exception. Orlando's temperatures are generally in the 70s, with plenty of sunshine during the winter months. However, the spring heats up into the 80s, and the summer months do bring significant heat, with temps in the 90s and relatively high humidity. If you prefer winter weather, Orlando is probably not for you; but this city will be hard to beat if you like heat and sunshine.
Orlando's rainy season is in line with the rest of Florida. You should expect a rainy spring and summer, with the possibility of severe weather such as thunderstorms. However, the autumn and winter months are usually drier and less humid.
Other Posts of Interest
Do You Have To Worry About Hurricanes in Orlando?
While hurricanes can be a serious problem for Florida, Orlando is about 60 miles inland. As a result, by the time hurricane-related weather hits Orlando, it is usually less severe, often comparable to a tropical depression.
But, of course, you should be prepared for severe weather no matter where you live. Even in Orlando, it's a good idea to have basic supplies like bottled water, preserved food, and a generator on hand.
Healthcare in Orlando
Orlando is home to some of the best healthcare institutions in the land. Orlando Health is one of the most extensive health systems in the Orlando metro area, and they operate the area's premier trauma and general medical hospital, Orlando Regional Medical Center.
ORMC, as it is known, can handle anything from a nasty paper cut or a case of the sniffles to a major multi-system trauma. Other major health systems in the area include AdventHealth Orlando and the Arnold Palmer Hospital for Children.
How about primary care in Orlando? The local hospital systems operate chains of doctor's offices offering everything from family medicine to complex specialty care. Even if you have special medical needs, chances are you'll find a specialist who can help you in Orlando. If you prefer alternative medicine, there are plenty of well-regarded naturopaths and holistic medical centers for you to choose from.
What Is There To Do in Orlando?
Probably the most famous and noteworthy attraction in Orlando is what Floridians colloquially call The Mouse. Technically located in Lake Buena Vista, Walt Disney World is just a hop and a skip away from Orlando.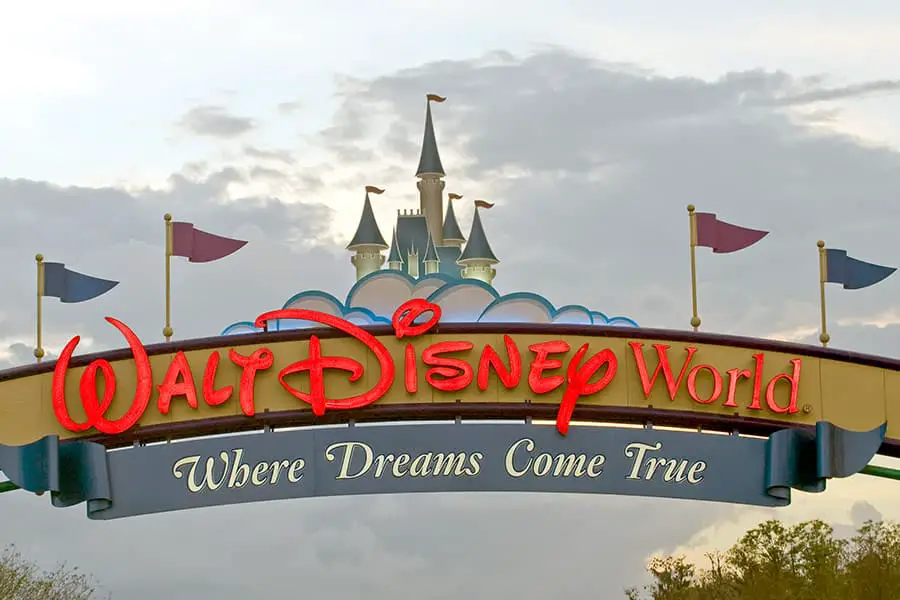 Whether you want to experience the world showcase at EPCOT, take a safari at the Animal Kingdom, splash around in one of the water parks, or view the famous castle at the Magic Kingdom, you'll find something to love at Disney World. If you don't want to pay for admission or don't feel like hitting the parks, you can enjoy the shopping and dining options at Disney Springs.
Universal Orlando is another fabulous entertainment option. The park features rides and entertainment, plus plentiful retail and dining choices in Universal Citywalk. Universal's Volcano Bay is one of the best waterparks in Florida and is hugely popular with kids and grown-ups alike.
Are you looking for a fun roller coaster? Sea World's Mako is the fastest roller coaster in Florida and is designed to take guests on a wild thrill ride through the park. Sea World also offers a variety of awe-inspiring nature shows and even has a special exhibit where you can see cold-weather creatures like penguins and beluga whales.
Apart from the theme parks, Orlando is convenient to a vast assortment of amenities. The Central Florida Zoo and Botanical Gardens in nearby Sanford is an excellent retreat from the hustle and bustle of the city.
If you want to take a walk on the really wild side, head down to Boggy Creek Airboat Adventures, where you can ride an airboat through some of Florida's most unique and interesting terrain. Still not satisfied? Warbird Adventures in nearby Kissimmee will take you flying in vintage military aircraft for a thrill ride like no other.
Maybe you like sports. Orlando is home to two major-league sports teams. Basketball fans will want to see the Orlando Magic play, and fans of soccer will enjoy rooting for Orlando City, the region's best professional soccer team. If you're a golfer, you can hit the links at one of Orlando's fine golf courses.
Shopping in Orlando
The shopper in your family will find a lot to love in this beautiful city. International Drive is home to a huge variety of retail shopping, dining, and entertainment options. The Florida Mall and the Mall at Millennia offer hundreds of stores selling everything from luxury watches to luggage, clothes, books, and any other consumer good you can imagine.
If you don't like paying retail prices, Orlando is also home to two incredible outlet malls. Orlando Vineland Premium Outlets has shops from retailers like Coach, Timberland, Vineyard Vines, and more. Orlando Outlet Marketplace is slightly smaller, but still has a good selection of shopping options.
Dining in Orlando
If you like to eat, Orlando is the city for you. Orlando has a wide variety of dining options available that will suit any palate. You can find almost any major fast-food or family dining chain restaurant in Orlando, as well as plenty of specialty chains like Texas de Brazil that offer a higher-end experience. But it's not all chains and fast food: Orlando has a buzzing culinary scene with plenty of gourmet dining options for the discerning eater.
Is Orlando Walkable?
Orlando was planned and built before walkability became a concern. While there are walkable areas in the city, most of Orlando is a traditional American city – that is to say, it's easiest to get around if you have a car. Orlando offers some public transit options, like city buses and a commuter rail, but the city is generally designed around driving.
Is Crime a Problem in Orlando?
In Orlando, there is some crime, but the metro area compares favorably with other major cities like Dallas and Houston. And, like in most major cities, the rate of crime varies tremendously from neighborhood to neighborhood.
So if you live a regular life – if you don't deal drugs, participate in gang culture, or otherwise make dangerous life choices – and you take basic safety precautions, the chances are that crime won't be an issue for you in Orlando.
Orlando: Something for Everyone
Orlando might be best-known for its fantastic theme parks, but there's so much more to Orlando. The city has something for everyone. So whether you want to indulge in a mouth-watering high-end gourmet meal, spend a day cruising on an airboat, or even pack up the car and head to the beach, Orlando has something for you. Orlando is an amazing place to visit and a great place to live.