Orlando is Florida's most-visited city, with millions and millions of visitors gracing the City Beautiful every year for everything from a long-planned family Disney vacation to a convention or a cruise. But does this massive influx of visitors attract crime? Is Orlando, Florida, a safe place to visit?
Orlando is a safe place to visit. While there is crime in Orlando, there is crime in every major city. If you take basic safety precautions such as locking your car, keeping valuables out of sight, and being aware of your surroundings, crime won't be an issue for you in Orlando. 
So is Orlando a safe place for tourists? What is the crime rate in Orlando? Is there a lot of violent crime? Will my stuff get stolen from my hotel room, and is Orlando safe for families? In the following sections, you will learn the answers to these questions and more.
Crime in the City Beautiful
More than 75 million people a year come to Orlando, whether they're hitting the theme parks, heading for a cruise, or visiting the city for a convention or a business trip. But there is a lot of data out there that indicates that Orlando might have a crime problem, so it's not unreasonable to wonder if the city is a safe place.
Indeed, some local media reporting indicates that Orlando is experiencing a bit of a crime wave. Even more alarming, some reports indicate higher rates of crime near theme parks, restaurants, and bars. But before you cancel your trip or decide to vacation somewhere else, let's put some of the information out there in context.
To get accurate facts on crime in Orlando, we went directly to the source. The Orlando Police Department publishes a publicly available data set that lets anybody with an internet connection browse crime data and statistics. This crime dashboard is free to access and enables you to parse crime data from the comfort of your own home.
Looking at the data, the vast majority of the crime in Orlando is theft, with the remainder mainly consisting of burglary, assault, narcotics, fraud, vehicle theft, and robbery. Therefore, despite reports of rising violent crime in Orlando, the average person does not need to be worried that they will be shot or kidnapped while on vacation.
Violent crime tends to involve local people who are involved in drugs, gangs, or other unsavory activities. Let's look at the various types of crime in Orlando and how you can stay safe while you're in town.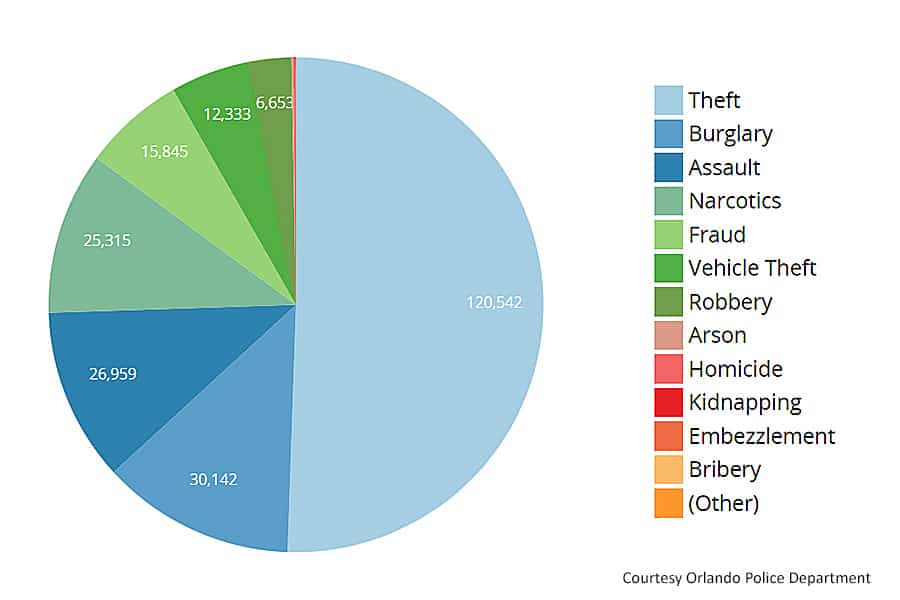 Theft, Burglary, and Vehicle Theft
Theft and burglary are the most commonplace crimes in Orlando. Unfortunately, tourists and visitors often make easy marks for theft. A moment's inattention in a busy restaurant, a forgetful moment of leaving your backpack on a bench, or leaving valuables in plain sight in a car are all easy ways to become a victim of theft.
Luckily, it's pretty easy to avoid becoming a victim of theft in Orlando. First, keep your possessions on your person at all times. Don't leave purses, backpacks, day bags, wallets, phones, or other valuables unattended, even on a table at a restaurant or at one of the theme parks.
Take advantage of your hotel's safe to lock away valuable documents, jewelry, electronics, and other goodies. Also, lock your car when you park it and do not leave anything of value in plain sight: smash-and-grab vehicle burglaries are a widespread crime in Florida.
Hotel burglary is uncommon, but it does occasionally happen. Criminals will sometimes tailgate people into hotels, look for improperly locked rooms, clone keys, or otherwise find ways to sneak into hotel rooms. While it's hard to prevent burglary completely, the best way to minimize the risk of a room burglary is to maintain situational awareness.
Look for people who seem suspicious or out of place in your hotel, and beware of people lingering or loitering in hallways or common areas. Always make sure your door is closed and locked. Never tell people where you're staying, and never leave your room keys unattended. If you have a bad feeling about your hotel or hotel room, listen to your gut, check out, and go elsewhere. There are a ton of places to stay in Orlando.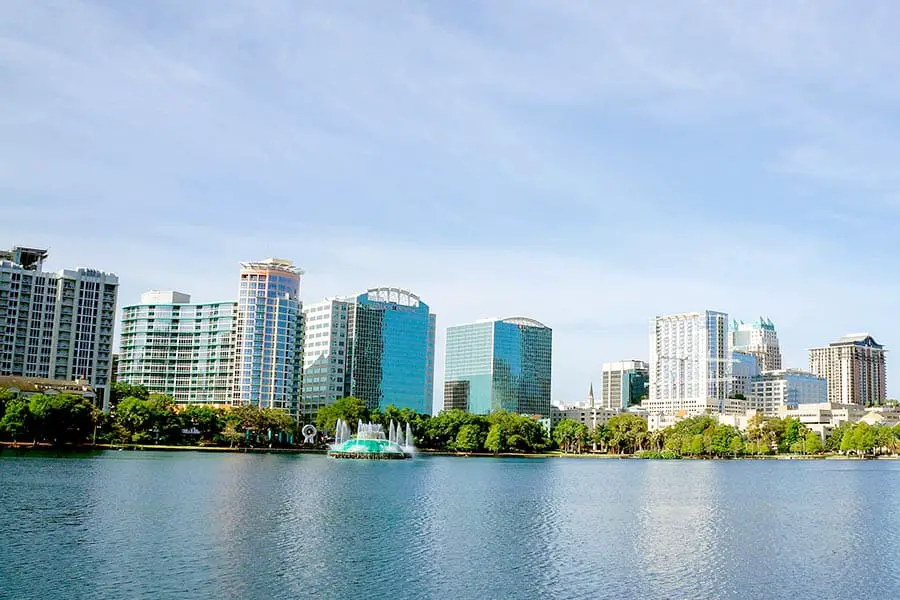 Other Posts of Interest
Assault and Robbery
Assault is a crime where someone physically attacks someone else. On the other hand, robbery is the crime of taking something from someone by force. Assault and robbery are fairly common crimes in Orlando.
However, these crimes are pretty easy to avoid. Assault often stems from an argument or a conflict and is often fueled by alcohol, road rage, or illicit drugs.
Staying away from alcohol-heavy venues like bars will go a long way toward preventing assault. Learning how to de-escalate a situation or walk away from conflict will also help you avoid becoming a victim of assault.
Robbery can be a little more pernicious, but it can also be avoided. The key to preventing robbery is situational awareness. Here are some situational awareness tips:
Put away your phone. Being head-down on your phone while you walk or wait somewhere is a great way to lose awareness of your surroundings and makes you an easy target.

Scan your surroundings. Keep your head on a swivel. Be wary of people crowding you or people who seem suspicious.

Look for an exit. Always have a way out.

Make yourself a hard target. Maintain a tall, erect posture, not a slouched or submissive posture. Robbers are predators, and like predators, they prefer weak or vulnerable targets.

Listen to your gut. If you have a bad feeling about something,

leave.

If something doesn't seem right, listen to that feeling.
Phenomenal Florida Fun Fact: The Orlando Police Department has more than 800 sworn law enforcement officers on the payroll!
Narcotics
The easiest way not to get in trouble with narcotics is… don't try to buy narcotics. If you purchase drugs you will, by definition, be dealing with a criminal. That same person may try to rob you, burglarize your dwelling, or otherwise cause you harm.
While the use of medical marijuana is legal in Florida, it is only legal with a prescription from a physician and a special state ID card. In addition, recreational marijuana is currently illegal in Florida.
Fraud
Tourists are tempting victims for fraudsters. Unfortunately, the internet is especially ripe for defrauding visitors to Florida. First, use reputable websites to book hotel rooms, rides, or entertainment. Then, make use of a website like Tripadvisor to see what other people have to say about a specific tour operator or attraction.
High-pressure sales tactics, pitches that seem too good to be true, time-shares, unsolicited offers of rides or transportation, and any solicitation of your business outside of an appropriate context may be fraud. Say no and walk away.
Road Rage
Driving in Florida is an adventure. We won't sugarcoat it: there are a lot of bad drivers here.
To stay safe on the roads, drive defensively, and don't be aggressive. Don't engage with hostile drivers, and especially do not engage if someone develops road rage. Instead, stay in your lane, pay attention, and plan ahead by reviewing routes before you leave instead of relying on your GPS to guide you.
Is Downtown Orlando Safe at Night?
Downtown Orlando is safe as long as you maintain situational awareness and don't put yourself in a position to be victimized: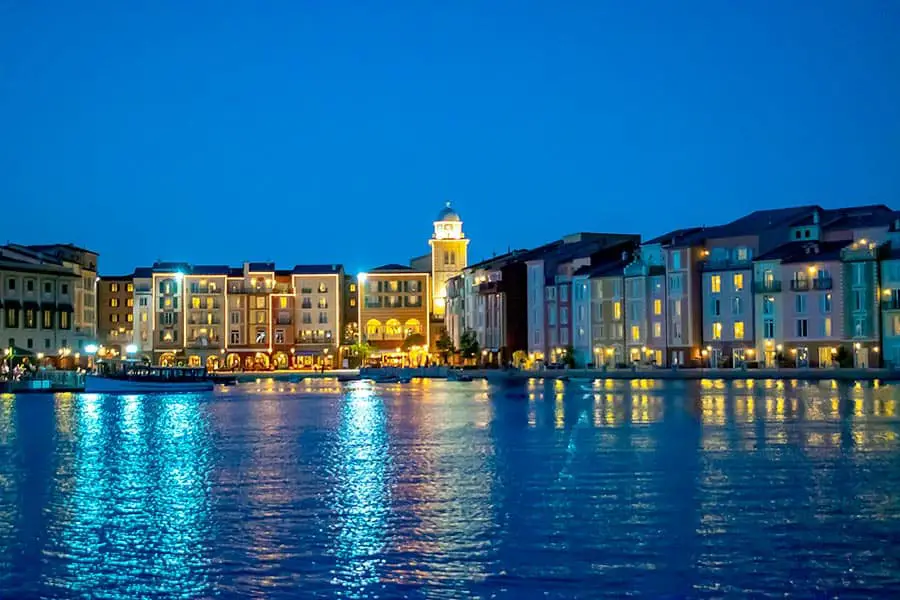 Travel with others.

Be alert.

Don't flash expensive possessions.

Don't go looking for trouble or being aggressive to others.
The general rule in downtown Orlando is not to venture west of the Amway Center. The section of Orange Street between Washington Street and Church Street is considered safe at night, but in the early morning hours, there can be many alcohol-fueled revelers in the area, which often leads to fights. So, in general, it's best to be off the streets by midnight or so.
What Part of Orlando is Best to Stay In?
One of the best ways to remain safe in Orlando is to stay at the resorts. Walt Disney World Resorts have a reputation for being very safe. They are access-controlled, meaning that the general public can't get in without passes or tickets and ID. In addition, Disney's resorts are patrolled by both the Orange County Sheriff's Office and Disney's own internal security team, who take their jobs very seriously.
Universal Resorts' hotels are also a solid choice if you are worried about security. Like Disney, Universal's resort hotels are access-controlled and patrolled by law enforcement and internal security teams.
If you do not want to stay at the resorts, check your hotel's location on a crime heat map. These maps are an excellent way to see the relative crime rate in any part of Orlando. You can also look for an Airbnb in one of Orlando's safer neighborhoods.
Orlando Hotel Safety Tips
Beware of any deal that seems "too good to be true," because it is.

Beware of cheap motels and hotels – these venues are affordable but often attract an unsavory clientele for that exact reason.

Never disclose where you are staying to anybody. A friendly stranger at the bar or in the park may not have your best interests at heart.

Trust your gut. If you get to the hotel and it seems sketchy, you are free to leave and find better lodging.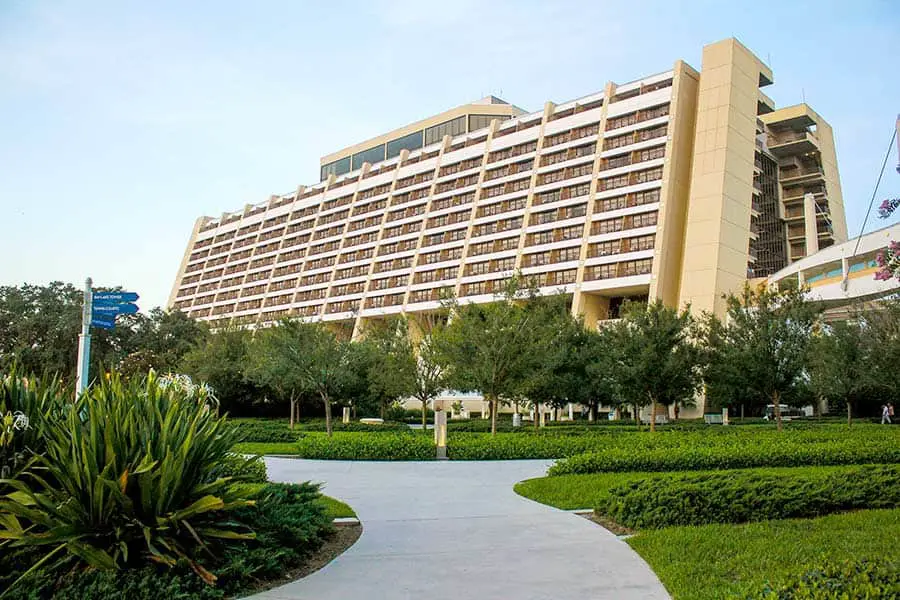 Is Orlando Safe for Families?
Orlando is safe for families, especially if you stay in the touristy areas. Taking the kid to one of the theme parks, resorts, malls, or other local amusements is a great way to spend time as a family. Just don't wander off the beaten path. ICON Park, Universal, Gatorland, Disney, Fun Spot, and I-Drive are great places to take the kids.
Is Orlando Safe for Single Women?
Orlando is safe for single women as long as you maintain situational awareness and follow the usual rules for personal safety: don't be distracted or head-down in your phone, be aware of who is around you, never leave a drink unattended at a bar or restaurant, and so on.
If you're still worried, remember that Florida has a very enlightened attitude toward self-defense. You may carry pepper spray without a permit as long as the container does not exceed two ounces. Florida has concealed weapons reciprocity with a number of states and allows the use of lethal force in self-defense. Florida statute allows both concealed firearms and concealed stun guns as long as you have a permit.
Orlando: Safe and Fun For The Whole Family
If you just look at the numbers, it might seem like Orlando is a terribly crime-riddled city. This is not true! While there is crime in Orlando, Orlando is a huge city that sees more than 75 million visitors a year – given human nature, some crime is inevitable.
However, for the average visitor or tourist, Orlando is perfectly safe. If you take basic, reasonable safety precautions, maintain situational awareness, and don't go looking for trouble, your visit to the City Beautiful will be crime-free, relaxing, and above all, fun.