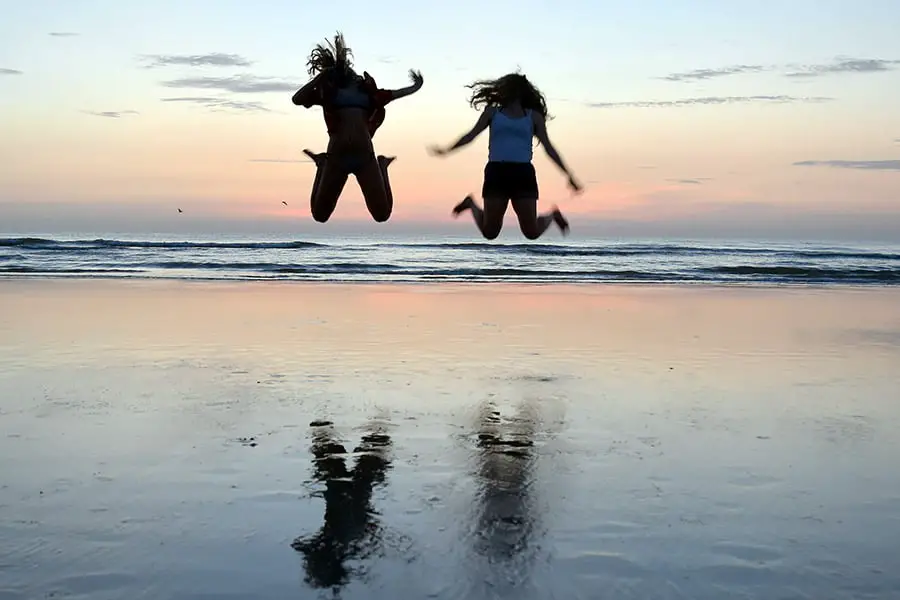 When picking a beach destination in Eastern Florida, you really can't go wrong. Cocoa Beach and New Smyrna Beach are two of the more popular Atlantic beaches. But which beach is better, Cocoa or New Smyrna?
Cocoa Beach and New Smyrna Beach are both excellent options for visitors. Both beaches have beautiful water, warm white sands, and plenty of space to stroll and explore. So whether you come for the fishing, the sunbathing, or the surfing, you'll have a great trip to either of these fine beaches!
So does either beach have a boardwalk? Are there sharks on New Smyrna Beach or Cocoa Beach? Is there good beachcombing? We'll reveal the answers to these questions and more in the following sections.
Cocoa Beach vs. New Smyrna Beach: The Showdown
Cocoa Beach is located in the heart of Florida's Space Coast, just south of Cape Canaveral. The town of Cocoa Beach is rather small and quaint, although it has been booming and growing over the last few years as more people move to Florida. Cocoa Beach is a great spot for any aquatic activity – plus, you might get to see a cool military airplane or even a rocket launch!
New Smyrna Beach is about 65 miles north of Cocoa Beach and is located closer to Daytona Beach, home to the famous speedway and plenty of fabulous tourist amenities. In addition, New Smyrna Beach is a renowned surf spot, so chances are you'll get to watch some surfers playing in the ocean while you relax on the lovely white sands.
If you're trying to decide between Cocoa Beach and New Smyrna Beach, rest assured: you can't make a bad choice. Both of these Atlantic beaches are well worth visiting whether you want to fish, swim, or just chill on the sand. That said, let's compare each beach point by point to help you decide which is better for you.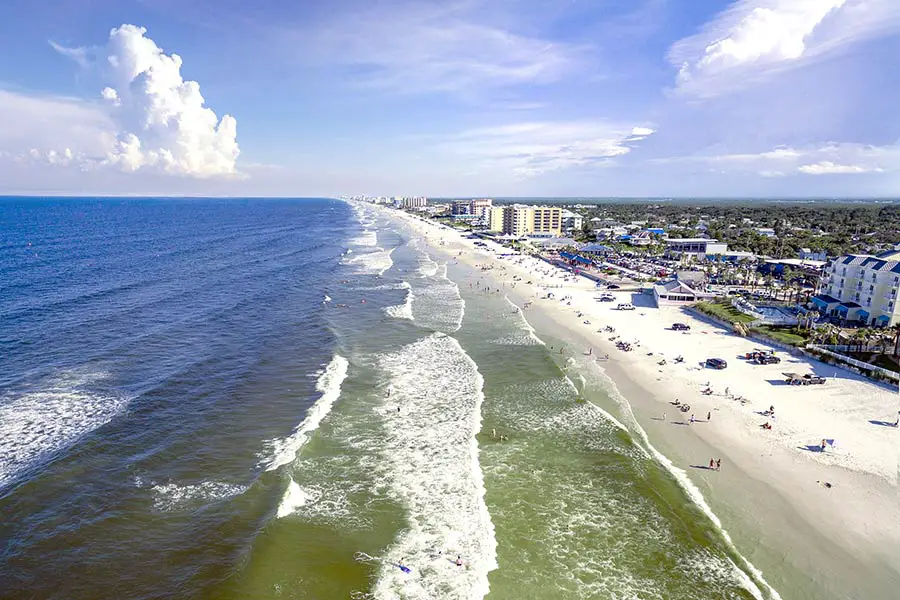 Sand
New Smyrna Beach and Cocoa Beach both have pristine white-sand beaches for visitors to enjoy. The beautiful white sand contrasts nicely with the blue skies and the deep colors of the ocean to make for a lovely vista while you sit in your beach chair, sunbathe on your towel, or cast your line into the water. The sand often gets hot, especially in high summer, so be sure to bring flip-flops or water shoes to avoid burning your feet.
Water
New Smyrna Beach likes to boast about the clarity and color of the waters at its beaches. Not only is the color beautiful, but the waves and surf make New Smyrna Beach one of the best places in Florida to go surfing. The quality of the surf in New Smyrna attracts surfers from all over the world. The town is even home to some of the American Professional Surfing Association's contests.
Cocoa Beach, just 67 miles down the coast from New Smyrna Beach, is also known for gorgeous waters and great surf. However, the waters near Cocoa are often slightly darker and more saturated in color than the waters of New Smyrna Beach. This darker color is especially true after storms or other heavy weather. That said, you won't regret going to Cocoa Beach: it is still an incredibly beautiful place.
Lifeguards
The ocean is a mighty thing. Even a modest wave can knock a grown adult down and suck them out to the briny deep; things like rip currents can be deceptively hazardous. Luckily, many beaches have lifeguard stations, where vigilant lifeguards keep watch over swimmers and render aid to those in distress.
Cocoa Beach has four lifeguard stations that operate year-round, located at Shepard Park, Lori Wilson Park, Cocoa Beach Pier, and the Minuteman Causeway. New Smyrna Beach also has four lifeguard stations situated along the beach, which are manned by professionally trained lifeguards.
Phenomenal Florida Fun Fact: When they sense danger, scallops can actually swim by rapidly opening and closing their shells. They also have a ring of eyes around the edge of their shells that lets them keep a watchful eye for predators.
Other Posts of Interest
Flag System
Florida uses a flag system. Lifeguards will fly different flags from the lifeguard station to communicate water conditions to beachgoers. Here's what the flags mean: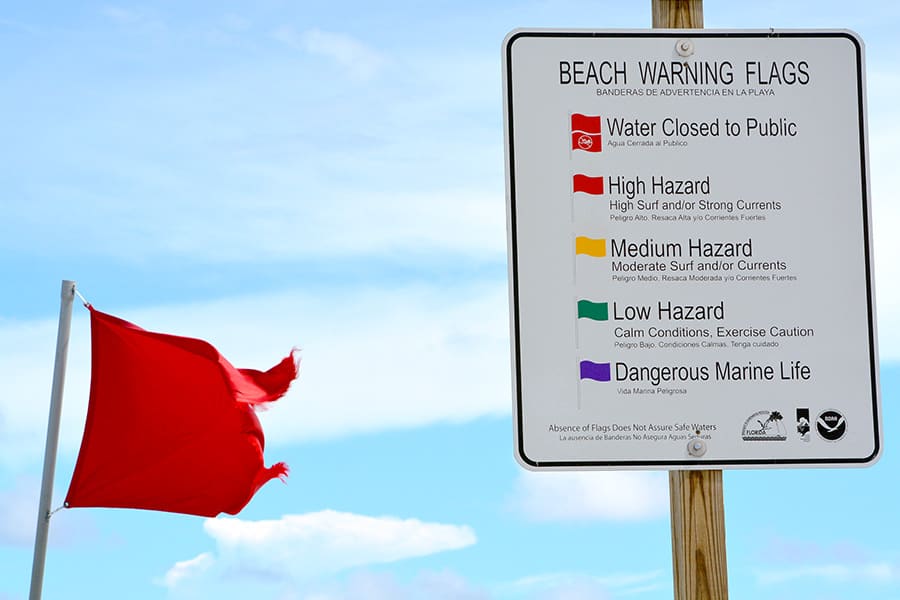 Double Red Flags: Beach is closed to the public due to unsafe conditions.

Red Flag: Hazardous conditions, including high surf and strong currents.

Yellow Flag: Medium hazard, moderately strong current, and surf.

Green Flag: Calm conditions.

Purple Flag: Hazardous marine life spotted.
Cleanliness
Nobody likes to find litter at the beach, be it cigarette butts, sandwich wrappers, or bottles. Luckily, visitors to New Smyrna Beach and Cocoa Beach usually report that the beaches are clean and well-maintained.
There are almost always garbage receptacles along the beach access points and at beach parking lots. Help keep our beaches beautiful by picking up after yourself.
Are There Sharks at Cocoa Beach?
Cocoa Beach does have sharks. In fact, Cocoa Beach is one of the most common areas for shark attacks in the state of Florida. In 2020, for example, there were three confirmed shark attacks on Cocoa Beach. 2021 had a total of four shark attacks. That sounds super scary, but don't panic: your personal risk of being attacked by a shark is very low.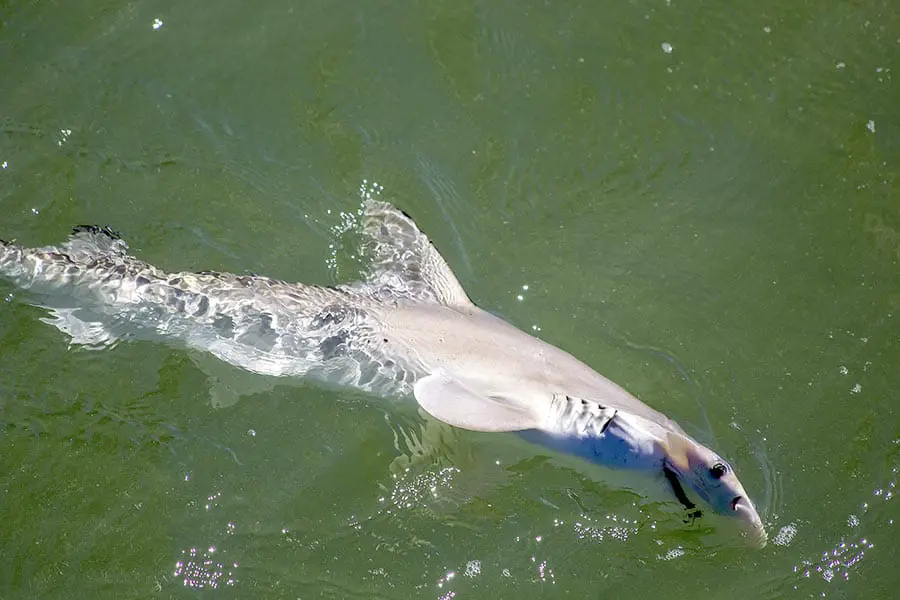 Recent numbers show that tourism is booming in Cocoa Beach. Unfortunately, a specific visitor count for Cocoa Beach is not available, but we know Florida had about 122 million visitors in 2021. Since there's a ton to do in Florida, let's assume that 0.5% of those visitors went to Cocoa Beach – that's about 610,000 people.
We know that at least 87% of visitors to Cocoa Beach went to the beach, so we can assume that's about 530,700 visitors to the beach – and only three of them experienced a shark attack.
That gives us a probability of a shark attack of about 0.0000057% per visitor. You're more likely to be struck by lightning or die taking a selfie than to be attacked by a shark!
So we say, don't worry too much about the sharks. Instead, grab the sunscreen and towels and head down to the beach. You'll be glad you did.
Does Cocoa Beach Have a Boardwalk?
Cocoa Beach does not have a boardwalk, but it does have an 800-foot-long pier. You can stroll along the pier and check out the many bars, restaurants, and shops that sit atop it, or you can just enjoy the pleasant sea breeze and the beautiful ocean vista.
On a good day, you can watch people surfing from the vantage point of the pier – Cocoa Beach has some of Florida's best surfing. Want to watch the surfers in style? We'd recommend stopping for a fruity tropical drink at the Rikki Tiki Tavern before you wander back down to the sand to relax in the sun.
Does Cocoa Beach Have Seashells?
Cocoa Beach is a good place for beachcombing. The area has plenty of wave action and surf, which tends to throw shells and debris ashore. As a result, you can find all kinds of neat shells on Cocoa Beach, including the aptly-named Shark's Eye, the shell of a predatory sea snail that resembles the eye of a shark. You can also find scallop shells scattered among the sands, although chances are you won't find a live scallop on the beach.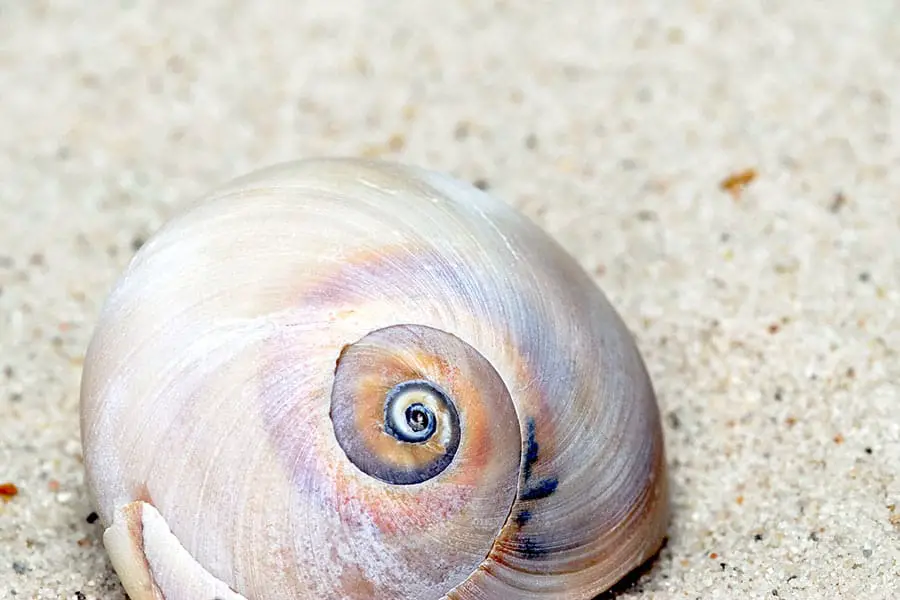 Are There Sharks at New Smyrna Beach? 
New Smyrna Beach is a hotbed of shark activity in Florida. In fact, the beaches of Volusia County (which contains New Smyrna Beach) are considered the most sharky in Florida. But before you panic and cancel your vacation plans, remember that shark attacks are pretty uncommon. Also, you're more likely to be bitten by a New Yorker than a shark.
Even if you are attacked by a shark, shark attacks are rarely fatal. In 2020, there were 137 shark attacks on humans worldwide, and only 11 of these were fatal, for a fatality rate of about 8%. The media likes to make a panic about sharks, but the chances of being attacked by a shark are vanishingly small.
So what kind of sharks will you see around New Smyrna Beach? Commonly found sharks include blacktips, spinner, blacknose, nurse, and hammerheads. Sharks are wonderful and amazing animals, and while they are dangerous and should not be deliberately approached, they are not malicious or even generally aggressive to people.
Does New Smyrna Beach Have a Pier?
There are several piers in New Smyrna Beach. Buena Vista Park has two fishing piers that provide access to beautiful views and phenomenal fishing, and Smyrna Dunes Park offers a 350-foot-long pier plus a long jetty. Smyrna Dunes Park also features a 2-mile-long boardwalk. There is a small fee for admission to Smyrna Dunes Park, but it's worth it.
Cocoa Beach vs. New Smyrna Beach: Two Great Options
If you're planning a trip to Florida's Atlantic coast, you may be debating whether to go to New Smyrna Beach or Cocoa Beach. It seems like a hard decision, but rest assured that both of these beaches are wonderful options. Whether you decide to be a little closer to Daytona and head to New Smyrna or you'd rather be close to the Space Coast at Cocoa Beach, you'll find the waters to be warm and inviting and the sands to be pristine. You simply can't make a wrong choice between these two beaches!