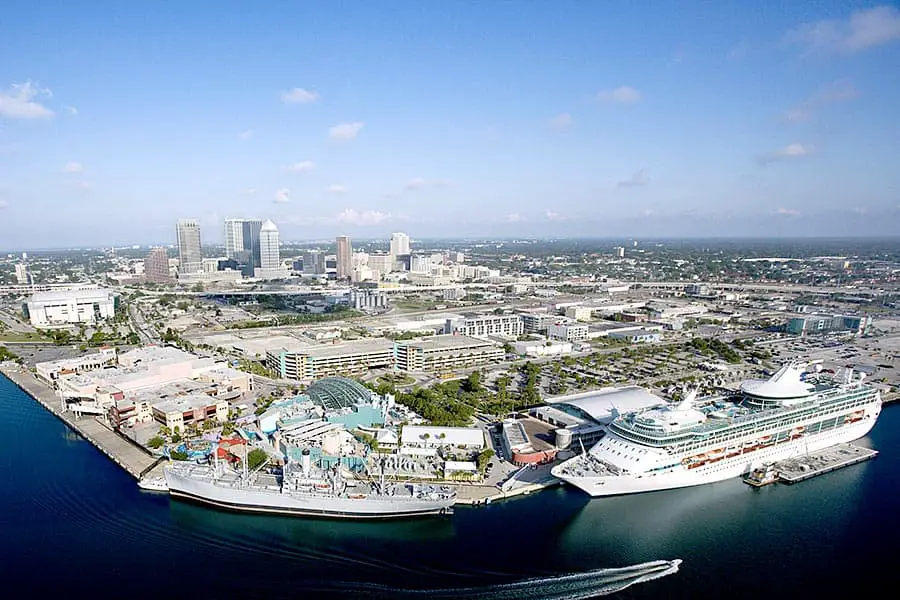 When you're talking about Florida, the Tampa Bay Area has probably come up in conversation. Of course, it has a reputation as a great place: one can find great beaches, exceptional shopping, fine dining, and most any other amenity. But where, specifically, is the Tampa Bay Area?
The Tampa Bay Area encompasses the cities of Tampa, St. Petersburg, and Clearwater, and the entirety of Hillsborough County and Pinellas County. The Tampa Bay Partnership, a partnership of counties, also includes Hernando, Pasco, Manatee, Citrus, Sarasota, and Polk counties in their definition of the Tampa Bay Area.
So how many people live in the Tampa Bay Area? How big are these counties? What is there to see and do around the Tampa Bay Area? If you are thinking about making a trip to the Tampa Bay Area, this post will answer these questions and give you essential details for preparing for your trip.
Tampa Bay: The Sunnier Bay Area
Tampa Bay is a large, natural harbor separating the Pinellas peninsula from the main Florida peninsula. The bay as a whole actually consists of several smaller bays: these are Old Tampa Bay, Hillsborough Bay, Middle Tampa Bay, and Lower Tampa Bay, but you're not wrong to just call any of these bodies of water "Tampa Bay." It faces the Gulf of Mexico to the west and is fed by the Hillsborough River and numerous other freshwater sources.
Tampa Bay is the largest estuary area in Florida, covering about 400 square miles. While the Hillsborough River is the biggest tributary to Tampa Bay, there are about a hundred rivers and streams that feed into Tampa Bay, giving it a watershed area of more than 2,000 miles. So the bay is obviously a prominent geographical feature of the area. In addition, it's considered ecologically important because many species of seabirds like to nest around the bay.
What counties are part of Tampa Bay? The traditional meaning of the area includes Hillsborough and Pinellas counties, and the Census includes Pasco and Hernando counties in their definition of the metro. However, the Tampa Bay Partnership, a coalition of governments, adds several others. The counties in the Tampa Bay Area are:
Citrus
Hillsborough
Hernando
Manatee
Pasco
Pinellas
Polk
Sarasota
So how many people live in the Tampa Bay Area, and just how big is it? I pulled 2020 census data and calculated that the Tampa Bay Area encompasses about 6,000 square miles and is home to about 4.9 million people! So this region is extensive, it is booming, and it is beautiful.
Phenomenal Florida Fun Fact: In 1914, St. Petersburg mayor Abram C. Pheil was flown across Tampa Bay by pilot Tony Jannus in a Benoist flying boat. This aviation trip was the first scheduled airline flight in history.
Citrus County
The northern terminus of the Tampa Bay Area is Citrus County. Home to about 150,000 people, Citrus County, is one of the quieter counties in the Tampa Bay area, and it is primarily populated by retirees who come to Citrus County to enjoy a relaxed and balmy retirement. Yet, despite its laid-back vibes, Citrus County is only about an hour and a half from Tampa.
While citrus growers once dominated the local economy, a significant freeze event in the late 1800's significantly impacted the viability of many of the citrus groves in this county. The economy then pivoted to phosphate mining; there was an attempt to build a viable seaport, but the county abandoned that plan in 2015. Today, the dominant economic activity in Citrus County is healthcare.
That doesn't mean Citrus County is boring, though. On the contrary, the area is home to some of Florida's best wildlands: the Chassahowitzka National Wildlife Refuge and the Crystal River National Wildlife Refuge are both in Citrus County, and manatees love to swim and play in the many waterways that wind through the region. Not only can you see manatees, but you can also see Florida's most unique citizen: a hippopotamus named Lucifer, who is enjoying his retirement from the silver screen in the Homosassa Springs Wildlife State Park.  
Hillsborough County
Home to the city of Tampa, Hillsborough County is one of the largest counties in the Tampa Bay Area and home to about 1.5 million residents spread over 1,020 square miles. Despite being a modern, well-developed urban center that's home to one of America's finest cities, Hillsborough County has a large agricultural economy: the strawberry crops alone are valued at more than $388 million, and the total agricultural yield was more than $832 million. Hillsborough County's agriculture economy is important, but the region also hosts numerous major businesses and corporations.
The biggest and most important city in Hillsborough County is Tampa, which is home to some fantastic amenities that make it a great place to live (or live near). One of the best things about this fine city is the food.
The Columbia is a famed local restaurant that hearkens back to 1905 when Cuban immigrant Casimiro Hernandez Sr. opened the doors of the Ybor City restaurant. The legendary 1905 Salad is perhaps the most popular dish on the menu, and it is often imitated but never recreated. There are also plenty of fabulous steakhouses, such as Bern's; there is even a speakeasy that requires a secret password to get in.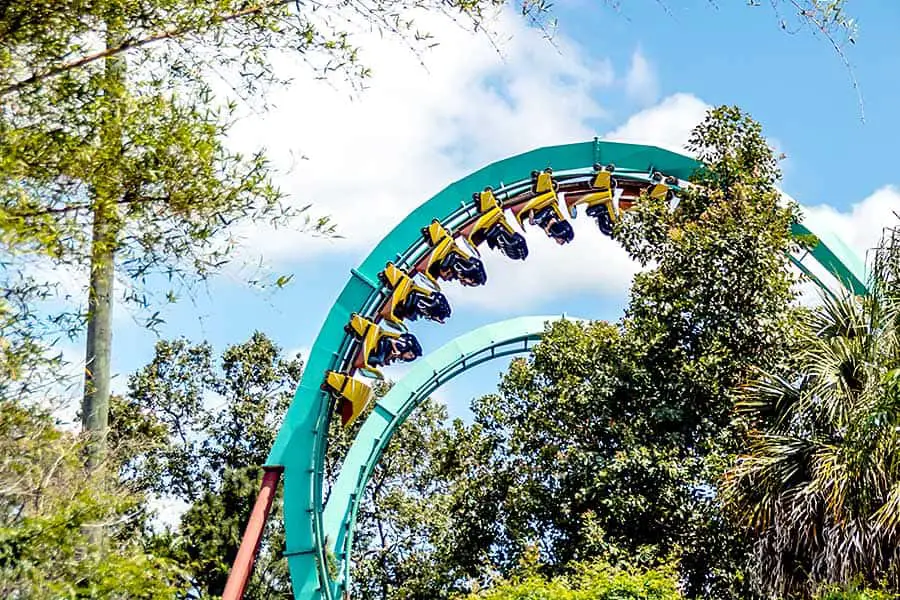 Tampa is also home to the world-famous Busch Gardens, where visitors can enjoy a leisurely day strolling through the exhibits and enjoying some of the thrilling and invigorating roller coasters and rides in the park. Prefer sports? Tampa is home to the Tampa Bay Rays MLB team, the Super Bowl-winning Tampa Bay Buccaneers, and the two-time Stanley Cup champions, the Tampa Bay Lightning.
Are you a veteran or active-duty military? Tampa is also home to MacDill Air Force Base, and KC-135 tankers and other military craft are commonly seen in the skies near Tampa Bay.
We could write a book about Tampa, but there are other neat places to go in Hillsborough County. For example, Plant City's famous Strawberry Festival is held every spring and attracts thousands of visitors who enjoy the carnival atmosphere, and the wide assortment of decadent strawberry treats available. In addition, the Hillsborough River State Park has phenomenal hiking, river rapids, canoeing, fishing, camping, and more.
Hernando County
Just to the north of the greater Tampa area, you'll find yourself in Hernando County. Despite being more on the country-syle side of things, Hernando County is only about an hour from downtown Tampa. This combination of country living and city amenities is a pleasant balance for the 193,000 or so people who reside in Hernando.
Perhaps one of the most popular crowd-pullers in Hernando County is Weeki Wachee Springs, home of the famous mermaid shows. After seeing Florida's original underwater entertainment, one can enjoy Buccaneer Bay Water Park or rent a kayak to explore the springs. Still in the mood to enjoy the great outdoors? Then, head to the Withlacoochee State Forest for some hiking or camping.
One of the best places to check out in Hernando County is the Spring Hill area, which is close to Weeki Wachee Springs. In addition, Spring Hill is home to a variety of restaurants and roadhouses, and it is a short drive to Hernando Beach. Finally, Spring Hill is a popular bedroom community for Tampa/St. Pete residents, who can be in either city in about 45 minutes by hopping on the Suncoast Parkway.
Manatee County
To get to Manatee County, we'll go south of Tampa Bay, just across the peninsula from St. Petersburg. Manatee County is home to about 400,000 people and covers approximately 893 square miles. Manatee County enjoys access to Tampa Bay through the Manatee River and Terra Ceia Bay, making this an excellent area for boating and fishing.
Like so much of the Tampa Bay Area, Manatee County enjoys a unique blend of modern urban flair and rural country living. The biggest city in Manatee County is the city of Bradenton, home to about 60,000 residents who enjoy easy access to the bay, the 5.5-mile Sunshine Skyway that connects directly to downtown St. Petersburg, and a fabulous assortment of things to do.
One of Bradenton's unique features is the Village of the Arts, a neighborhood near downtown that lets artisans live and work in renovated historical homes. There, one can find an assortment of boutiques, art studios, restaurants, and other small businesses.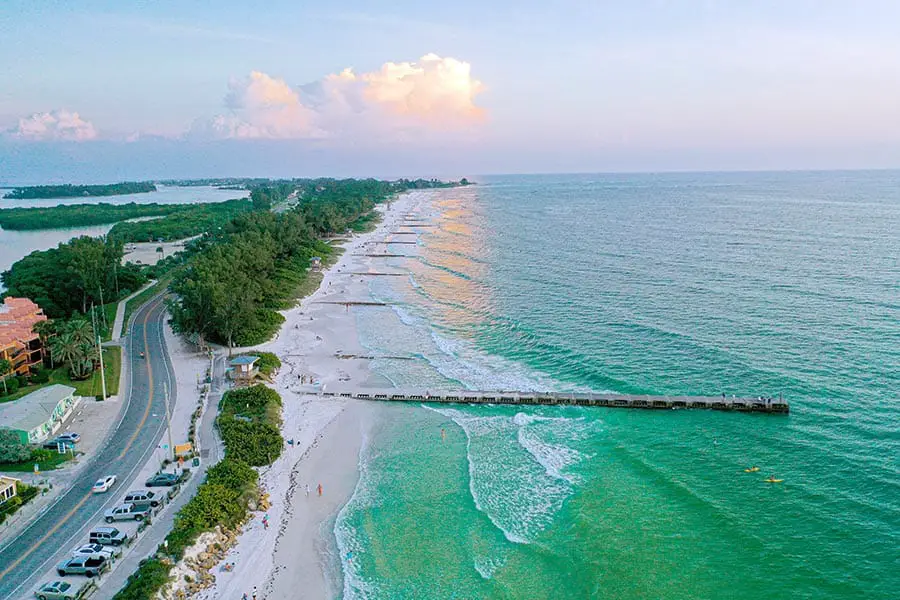 In addition to the amenities of Bradenton, Manatee County is home to some of Tampa Bay's finest beaches. Anna Maria Island is one of the most impressive stretches of beachfront in Florida, and beaches like Coquina Beach and Bean Point are great places to bake in the sun and splash in the sea. Longboat Key and Lido Key are also extremely popular with boaters, fishermen, and beachgoers, and one trip to these beaches will show you why this is such a desirable location.
What else is there to do in Manatee County? If you like to shop, Bradenton is home to a premium outlet mall where one can find quality goods at below-retail prices. If you are interested in a more artsy experience, head to the John and Mable Ringling Museum of Art, which famed circus magnate John Ringling founded. Finally, the Myakka River State Park is an absolute gem if you need a retreat to the woods after all these highfalutin city experiences.
Pasco County
Our next stop in the Tampa Bay Area is Pasco County, which sits just north of Hillsborough County and is home to more than half a million Floridians. Pasco County offers visitors and residents an extensive variety of lifestyles and experiences, ranging from freestyle 'naturalist camps' where people roam about in their birthday suits to more traditional activities like shopping, going to the beach, shooting clays, and golfing.
Perhaps the most up-and-coming area in Pasco County is Wesley Chapel. Despite being a hugely popular destination and place to live, Wesley Chapel is actually not an incorporated town. Formerly a sleepy and semi-rural area, the rapid growth of the Tampa Bay Area has led to the rapid development of Wesley Chapel and the surrounding area. As a result, this area is now home to some of the best retail and outlet shopping in the Tampa Bay Area.
The biggest city in Pasco County is New Port Richey, famous for its vibrant downtown area and easy access to the water. Being close to the Gulf of Mexico plus a number of rivers, lakes, streams, canals, and other bodies of water, activities like boating and fishing are hugely popular in Pasco County.
If you're feeling more adventurous, the Zephyrhills airport in east Pasco has some of the best skydiving in Florida. However, if you prefer to remain on solid ground, you should explore the Upper Hillsborough Preserve or the Green Swamp Wilderness Preserve.
Pinellas County
Situated on the peninsula that divides Tampa Bay from the Gulf of Mexico, Pinellas County is home to some of the Tampa Bay Area's best cities. Famous places like Clearwater, St. Petersburg, and Largo are located in Pinellas County. Clearwater Beach has consistently been recognized as the best beach in America, and one look at the white sands and Gulf waters will tell you why.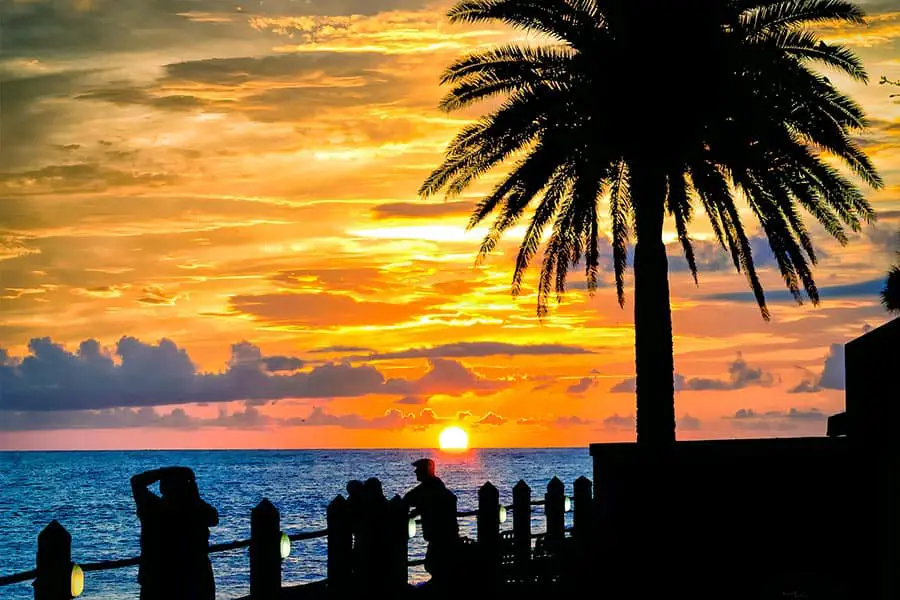 Clearwater Beach is a fabulous beach, but the Pinellas area has a lot of other great places to hit the sands and watch the waves. Indian Shores is a beautiful expanse of sandy beach that is often less crowded than beaches like Clearwater Beach. Other famous beaches nearby include Madeira Beach and Fort DeSoto. Spa Beach in downtown St. Pete is a great place to soak in the bay without having to stray too far from local amenities.
Speaking of amenities, the city of St. Petersburg is the biggest in Pinellas County. St. Pete, as it is commonly known, sits on the southern end of the Pinellas peninsula and enjoys an average of 361 sunny days per year — bring your sunglasses. You should also bring a healthy appetite for things to do, because St. Pete has everything you could want.
First, St. Pete has a thriving arts community, with many locals engaged in theater, visual arts, music production, and more. St. Pete also hosts the Dali Museum: even if you don't like art, this museum is worth a stop: Dali did some amazing things on canvas that must be seen to be believed. Once you've worked up an appetite, go ahead and enjoy some food at one of St. Pete's famous restaurants, and then maybe catch a game at Tropicana Field, home of the Tampa Bay Rays.
Polk County
Why would landlocked Polk County be considered part of the Tampa Bay Area? First, it directly borders Hillsborough County. Secondly, many residents of Polk work in Tampa, and the county is a big player in the regional economy. Third, Polk County participates in the Tampa Bay Alliance, and many Polk residents – especially those in west Polk County towns like Lakeland – would say that they are definitely part of the Tampa Bay Area.
The biggest city in Polk County, and the closest major city to Hillsborough County, is Lakeland. Lakeland is growing fast, and as of this writing, more than 112,000 Lakelanders call the Swan City home. 
Lakeland's downtown is well-developed and booming, with an assortment of coffee shops, boutiques, and restaurants serving the local population. In addition, the city boasts a variety of great lakefront parks where you can enjoy expansive gardens or see some of the Royal Swans that were gifted to the town by Her Majesty the Queen.
What else can one do in Polk County? If you come during the spring, the Sun 'n Fun Fly-In offers a great chance to see some great airplanes and some phenomenal aerobatics. For the kid in us all, Legoland in Winter Haven is a super fun theme park where one can enjoy a trip into the world of Legos, complete with replica cities, giant models, themed rides, and more.
Polk County is also home to famous lawman Grady Judd, whose plain-spoken nature and dedication to fair and honest enforcement of the law have earned him a trusted reputation within the county. 
Sheriff Judd is a local celebrity, often appearing on local radio shows or at public events; he even hosts the Jeepin' with Judd charitable event, where Jeep enthusiasts can come and celebrate a shared love of these iconic 4x4s. Sheriff Judd has even appeared in a rap video alongside a reformed criminal who now runs a business in Polk County.
Sarasota County
The final county in our exploration of the Tampa Bay Area is Sarasota County. Just south of Manatee County, Sarasota County extends southward along the Gulf of Mexico and includes Sarasota and Venice. Sarasota County's population is located mainly along the west coast of the Florida peninsula; the county's inland areas are pretty rural and remote.
With so much coastline, one of the best things to do in Sarasota County is to go to the beach. If you want to have a unique beach experience, head down to Caspersen Beach, where you can find shells and shark teeth among the sand. Another famous place to go to the beach in Sarasota County is on Siesta Key, where the beautiful sands and calming waters will lull you to a state of relaxation you can't find anywhere but the beach.
The biggest city in Sarasota County is, as one might expect, Sarasota. A must-see in Sarasota is the famous St. Armand's Circle. Located alongside Lido Key, St. Armand's Circle is a bustling commercial district that is home to more than a hundred shops, boutiques, and restaurants. You can shop for souvenirs or enjoy fine dining while just a ten-minute walk from the beaches of Lido Key.
Tampa Bay: From Vacation to Staycation
With hundreds of interesting sights to see and things to do, the Tampa Bay Area is one of the best areas in the United States to visit. The Tampa Bay Area has beaches, sports, museums, food, outdoor activities, culture, camping, hiking… the list goes on.
This area is so popular that many people who come here on vacation end up deciding to stay: predictions are that the region will continue to grow and develop in the years to come. So whatever brings you to the Tampa Bay Area, you'll undoubtedly find this place appealing enough to come back — or even to move to.