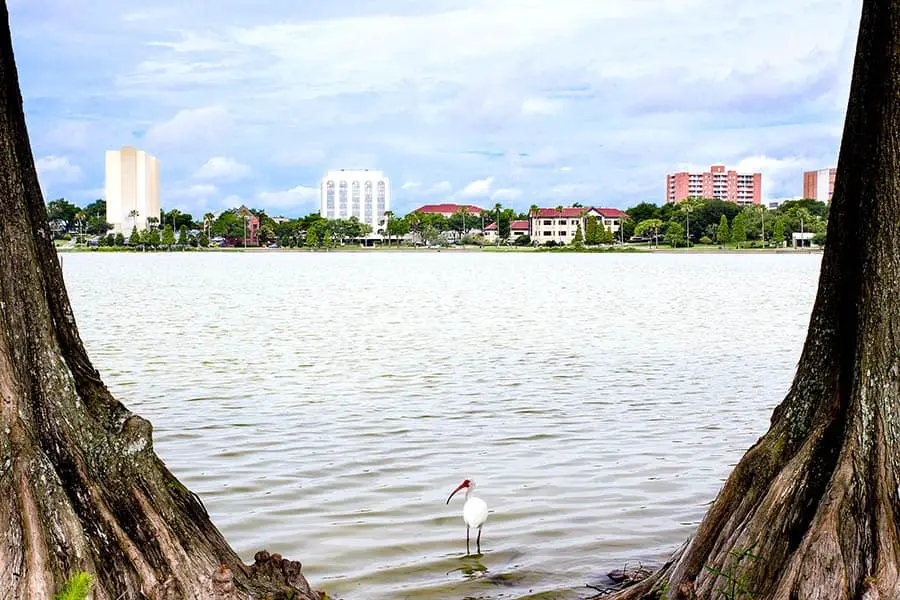 Lakeland is a city of about 107,000 people located in the heart of central Florida. The biggest city in Polk County, Lakeland offers something for everyone. Downtown Lakeland is thriving, with a phenomenal food scene, a farmers market, food truck rallies, and more.
Lakeland, Florida, is a great place to live and call home. It is a growing city that features a fun local vibe, a delectable local food scene, a thriving small business community, and many things to do. Lakeland is also affordable, fun, safe, and family-friendly.
So how much does it cost to live in Lakeland? What is the city like? Why are there so many swan-themed businesses and statues around, anyway? Lakeland is full of interesting things. Read on to learn more about this grand city.
Lakeland: A Phenomenal Place to Call Home
Located about halfway between the tourist hot spots of Tampa and Orlando, the city of Lakeland is one of Florida's hidden gems. One of the fastest-growing cities in the United States, Lakeland has a lot to offer both visitors and prospective residents.
The local economy is thriving, and small businesses are plentiful – many are even locally famous. So whether you like to eat, explore local bars, get into nature, or look at famous architecture, Lakeland has something for you to do.
Despite being a good-sized city, Lakeland maintains a small-town feel. The local business community is doing well, and the area supports a diverse assortment of businesses, including craft food and wine shops, antique stores, local boutiques and salons, an impressive array of coffee houses, and more.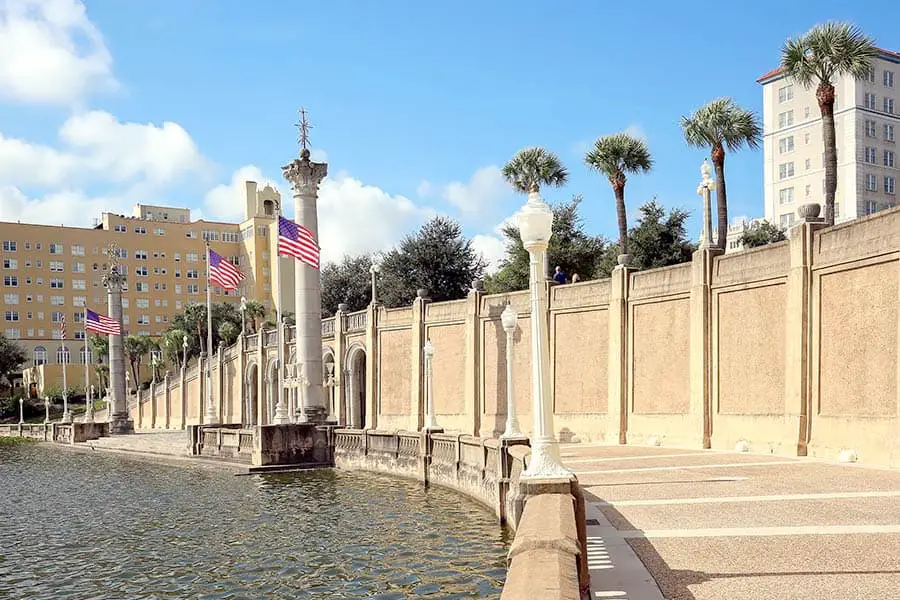 What is the Cost of Living in Lakeland?
Polk County generally, and Lakeland specifically, are experiencing rapid growth. The cost of living, however, remains affordable. Average rent is about 14% below the median for Florida, and home prices are about 34% below the Florida median. Home prices and values have been rising recently as the area has become more popular, but the area is still very affordable to live in. The cost of living overall is about 10% less than the median for Florida.
If you would prefer to build anew, there are many new neighborhoods being built in Lakeland that offer high-quality, new-construction homes at a reasonable cost. Builders like Highland Homes and Southern Homes are popular choices with local residents; there are also custom home builders in the area.
How Long Does It Take to Get to the Beach From Lakeland?
Lakeland is in the central part of the Florida peninsula, not on the beach. However, beach enthusiasts can be at the ocean in just over an hour. Hop on I-4 West and travel to St. Pete Beach. Or, drive just a few minutes more and enjoy Clearwater Beach, the best beach in America!
If you prefer Atlantic beaches, you'll have a slightly longer drive. However, you can get to New Smryna Beach in just under two hours and enjoy some incredible fishing or some relaxing beaches. Daytona Beach is just a bit further north of New Smyrna and has a fantastic motorcycle scene for the bikers out there.
Other Posts of Interest
How Is Commuting in Lakeland, Florida?
Lakeland is a big city that sprawls over a lot of land. The downtown and various neighborhoods host many businesses, office buildings, business plazas, and other places of work. Therefore, one can expect congestion on Lakeland's major north-south arterials during the normal rush hours of about 7-9 AM and 4-6 PM. Census figures show that the average Lakelander drives about 22 minutes to work each day.
These same Census figures will show you that Lakeland has grown about 15% over the last ten years. Lakeland is also one of the fastest-growing areas in the United States. This growth is ultimately good for the community, but it has led to increased congestion over the years. The city of Lakeland, and Polk County's government, are working to address growth and work on ways to ease traffic.
Is Lakeland Walkable?
The answer to this question is: it depends. Lakeland is a big city, and walkability varies a lot from neighborhood to neighborhood. The Lake Morton and Lake Hollingsworth neighborhoods, as well as most of the Dixieland neighborhood, are favorable to pedestrians. Residents of Lakeland neighborhoods further afield, such as those living in Kathleen or Christina, will find their communities less walkable.
Downtown Lakeland is very walkable, and indeed, one should park the car and spend a Saturday seeing what downtown has to offer. For example, you can park near Lake Mirror, walk from there into downtown to enjoy the Farmer's Market, and then head toward Lake Wire and the Swan Brewing Company. Or, head towards Lake Morton and Lake Hollingsworth to enjoy charming local architecture and ambiance.
Phenomenal Florida Fun Fact: If you are a fan of Frank Lloyd Wright architecture, make sure to visit Florida Southern College. It has the world's most extensive Frank Lloyd Wright architecture collection at one location, a whopping 13 structures.
How Big is Lakeland, Florida?
Lakeland is about 75 square miles. It's pretty big! To drive from North Lakeland to South Lakeland along 98N and South Florida Avenue would take you about 45 minutes, much of it at highway speed. Lakeland's east-west axis is a little shorter, but to travel from the airport to Florida Poly could still take around half an hour – even on the highway.
Why is Lakeland the Swan City?
Locals know Lakeland as the Swan City, and indeed, a drive or stroll around Lake Mirror will let you see dozens of these gorgeous birds out on the water. In 1957, a Lakelander decided to write to Queen Elizabeth II and ask if she would grace the city with these lovely birds. The Queen obliged and sent two swans from her aviary to live in Lakeland. The city has enjoyed the presence of these graceful creatures ever since.
Why Are There So Many Airplanes in Lakeland?
There are several answers to this question. Amazon has opened a new warehouse and distribution center in Lakeland and is now operating cargo flights out of the Lakeland airport. In addition, the National Oceanic and Atmospheric Administration operates its fleet of Hurricane Hunters out of the Lakeland airport. The airport also hosts a variety of other operations, including military and civilian training flights, charter flying, and general aircraft traffic to and from the specialized aviation shops on the field.
But the best reason that there are so many airplanes in Lakeland is Sun 'n' Fun! This airplane extravaganza comes every spring. Pilots, airplane lovers, flight enthusiasts, and the curious will want to go to this airshow.
The second biggest airplane event in the United States, Sun 'n' Fun, usually features military performance groups like the Blue Angels as well as skilled civilian pilots and a mix of historical and new airplanes.
Is it Safe to Live in Lakeland, Florida?
Lakeland is a very safe place to live. Lakelanders are not violent people by nature, and while there is some crime, the average Lakelander feels very safe. Crime statistics bear this out: Lakeland has a lower average crime rate than Florida and the United States.
The Lakeland Police Department is a trusted and respected organization. Lakeland police officers are often spotted on patrol in the community and maintain high visibility. Lakeland is also in the jurisdiction of the Polk County Sheriff's Office, led by the famous and widely beloved Sheriff Grady Judd. Lakeland PD and the PCSO seem to have an excellent working relationship.
Sheriff Judd has brought the Polk County Sheriff's Office to a level of professionalism that has led to national accreditation. The Sheriff has also encouraged the community to help law enforcement, including by means of self-defense in the unlikely event of a violent crime. Many locals believe that this spirit of empowerment and trust between law enforcement and the community help keep the area safe.
Does Lakeland, Florida Get Hurricanes?
The Florida peninsula, in general, is exposed to a lot of hurricanes. However, Lakeland's position in the central inland portion of the state helps keep it safe and protected from the worst impacts of hurricanes. That's not to say the area is never hit. For example, hurricane Irma knocked out power to many Lakelanders for several days, and the infamous trio of Charley, Frances, and Jeanne caused some damage in Lakeland in 2004.
Despite this, it's fair to say that Lakelanders are at lower risk from hurricanes than coastal Floridians. With a bit of planning ahead, you can weather hurricane season easily and comfortably in Lakeland.
Are There Alligators in Lakeland, Florida?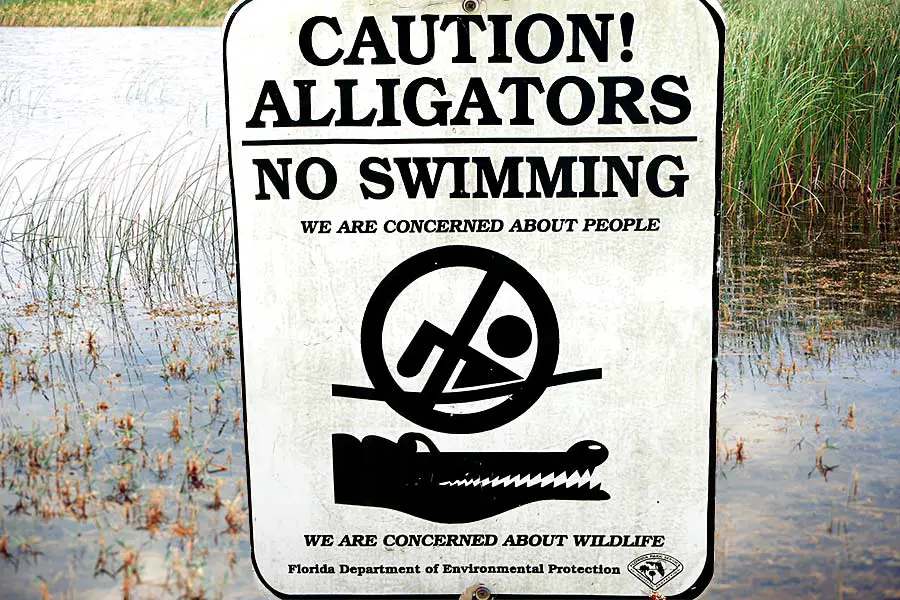 Like any place in Florida, Lakeland has its share of alligators. Lake Parker in the northern part of the city is known to have a healthy alligator population, and one can easily spot them lurking from the shore. Likewise, Lake Hunter is an excellent place to spot gators, who often like to bask in the grass along the western shore. Recently, a ten-foot alligator was captured in the Scott Lake neighborhood. So it's safe to assume most any body of water in Lakeland may contain an alligator.
A Splendid City to Call Home
Central Florida, in general, has a lot to offer: it's sunny and warm, close to major tourist attractions, close to beaches and wildlife, and there's a ton to do. Lakeland is the crown jewel of central Florida, a great place to explore and enjoy. While Lakeland does not yet enjoy the recognition of other regional greats like Tampa or Miami, this fine city has something for just about everyone and is a great place to live.