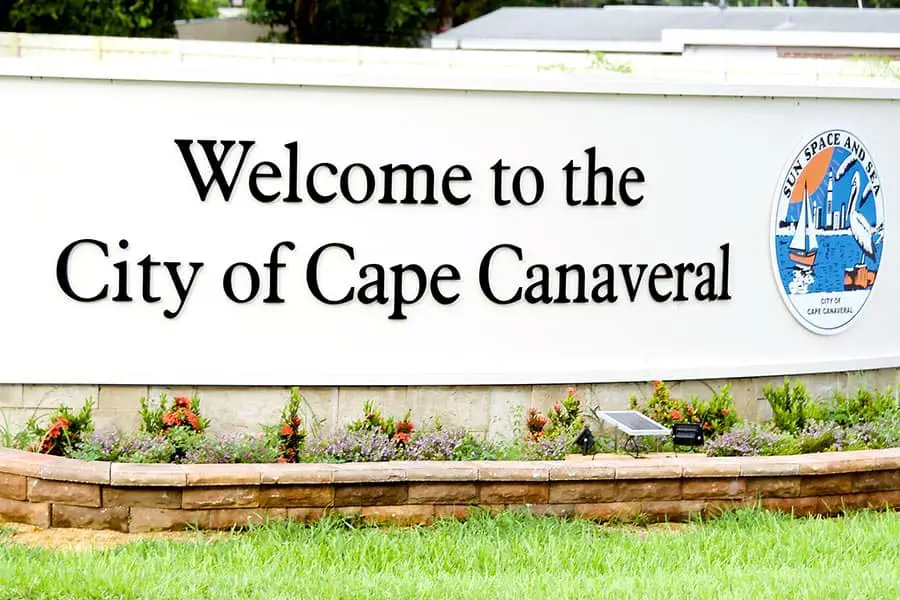 When talking about Florida, one might hear the similar-sounding places of Port Canaveral and Cape Canaveral. Looking on the map, one can see that they're even in the same approximate location, but is Port Canaveral and Cape Canaveral the same?
Port Canaveral is a seaport located in the city of Cape Canaveral. It is not a separate city, but rather it is part of the city of Cape Canaveral. Port Canaveral sits on the northern portion of the city of Cape Canaveral, between the city and Cape Canaveral Air Force Station.
So what kind of ships sail through Port Canaveral? Does the military operate at the port? Is it a good place for cruising, or is it mostly a cargo port? How can you get to Port Canaveral? As you continue reading, you will get the answers to these questions and more.
Port Canaveral: Everything You Ever Wanted To Know
Port Canaveral is a seaport located in the portion of Florida's east coast known as the Space Coast. The city of Cape Canaveral is located just south of the seaport on a strip of land between the Banana River and the Atlantic Ocean. To the north of Port Canaveral is the Cape Canaveral Air Force Station, which is home to all kinds of interesting military aircraft and also the location from which various agencies launch rockets into space.
Cape Canaveral is the closest city to Port Canaveral. Despite its relative fame, Cape Canaveral is a fairly small city: only about 10,000 people live there. However, Cape Canaveral is convenient to other major Space Coast cities like Merritt Island and Cocoa Beach and is quite a pleasant place to visit. Traveling between downtown Cape Canaveral and Port Canaveral takes less than ten minutes by car.
Cape Canaveral is a seaside town, so visitors can enjoy several lovely Atlantic beaches. For example, you could head to Peacock Beach to relax in the sand or stroll on the boardwalk at Cherie Down Park. Of course, as one would expect with the Space Coast's signature city, you can also find plenty of great spots in Cape Canaveral to watch rocket launches.
Port Canaveral is one of the biggest attractions to Cape Canaveral. While it's not the biggest cruise port in Florida (that honor goes to Port Miami), it is a large and busy port for cruise ships, boasting seven separate cruise terminals that handle some of the largest ships on earth. In fact, about 80% of the traffic that passes through Port Canaveral is cruise ships.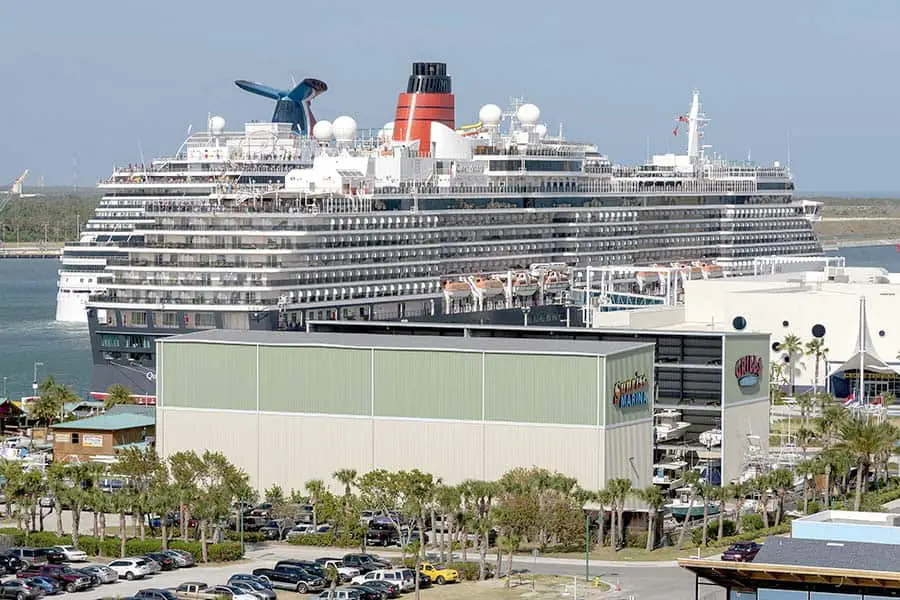 Port Canaveral is a great place to depart for your luxury cruise. More than 4.5 million people a year pass through the terminals on their way to the sandy beaches of the Caribbean. In addition, the port sees somewhere between 600 and 700 cruise operations a year out of the port, making it a pretty busy place. The terminals are also relatively modern and well-maintained, giving your embarkation and arrival a smooth and comfy feeling.
Six major cruise lines operate out of Port Canaveral. As with all things Central Florida, "The Mouse" is a significant factor in Port Canaveral's operations. Disney Cruise Line operates multiple vessels in and out of Port Canaveral, and is hugely popular with both local people and tourists from all over the world.
Cape Canaveral is only about an hour from Disney World, so even if you're cruising on a competing line, you can still visit the parks for a day or two before or after your cruise.
One of the most common Disney ships to see in port is the Disney Dream. The Dream was fabricated in Germany in 2011, and can carry 4,000 passengers. She's 1,115 feet long and displaces 130,000 tons, making the Dream a massive vessel indeed. One of the most entertaining components of this vessel is the AquaDuck, a series of transparent waterslides that let guests zip about above the deck!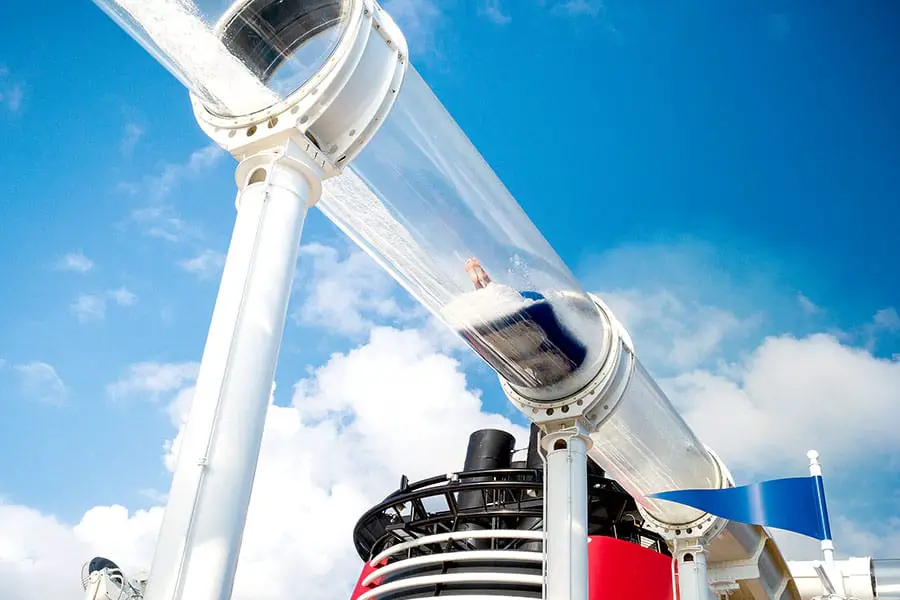 The other major lines operating out of Port Canaveral are Carnival, Royal Caribbean, Norwegian, and MSC Cruises.
Cruisers leaving from Port Canaveral can journey to almost any cruise destination. Common ports include places like The Bahamas, Puerto Rico, the Dominican Republic, Mexico, the Eastern and Western Caribbean, and Bermuda. You can even embark on transatlantic voyages from Port Canaveral.
While cruising is a significant chunk of Port Canaveral's business, the port also handles traditional maritime operations. About 6 million tons of cargo pass through Port Canaveral every year, ranging from dry-bulk cargo to petroleum, containerized freight, and automobiles. The port is capable of handling post-Panamax ships, so it's not uncommon to see massive container ships or car carriers in the port.
The port also handles military traffic. You won't see an aircraft carrier or a destroyer here, but the Army and Navy both use the port as a transshipment point for various kinds of freight, and the U.S. Coast Guard operates a station at Port Canaveral.
Phenomenal Florida Fun Fact: Passengers at Port Canaveral can now travel on the biggest cruise ship in the world, Royal Caribbean's Wonder of the Seas. This vessel can hold more than 7,000 passengers – almost as many people as live in Cape Canaveral!
The government also utilizes vessels from Port Canaveral destined for offbeat places like the Ascension Islands, where they operate various radio and satellite facilities. NASA also has vessels that sail from Port Canaveral to retrieve booster rockets and other space equipment jettisoned into the sea.
Other Posts of Interest
Can You Park at Port Canaveral for a Cruise?
Port Canaveral offers parking for regular vehicles and RVs at a daily rate. In addition, each of the port's cruise terminals has a dedicated parking area that is within walking distance. Many local parking businesses offer lower rates than Port Canaveral's parking and include free shuttles to and from the port.
While parking anywhere does incur some degree of risk, most modern parking facilities are fenced, camera-monitored, and patrolled by security guards and workers. As a result, Cape Canaveral has a relatively low crime rate.
So if you lock your doors and take appropriate security precautions (don't leave your 40-karat diamond ring sitting on your dashboard on top of a bundle of cash), you shouldn't have any problems.
Where Do You Fly into for Cape Canaveral?
If you plan to fly to Cape Canaveral, you have several options. Most travelers will want to fly into Orlando International Airport (MCO), which is about 45 minutes away from Cape Canaveral. MCO has the most flights, and almost all airlines operate in and out of Orlando.
Some airlines operate into Orlando Sanford Airport (SFB), which is about an hour away, or into Melbourne (MLB), about 45 minutes from Cape Canaveral. Finally, the Daytona Beach International Airport (DAB) is about an hour and ten minutes north of the city and offers flights with many value airlines and a few major carriers.
If you have your own airplane (lucky duck), you can fly directly into Merritt Island (COI). Just be aware that there is a lot of complex airspace near this airport owing to the proximity of military bases at Cape Canaveral and Patrick Space Force Base.
If you're planning to leave on a cruise from Port Canaveral, the easiest option is probably to fly into Orlando and take a shuttle bus to Port Canaveral.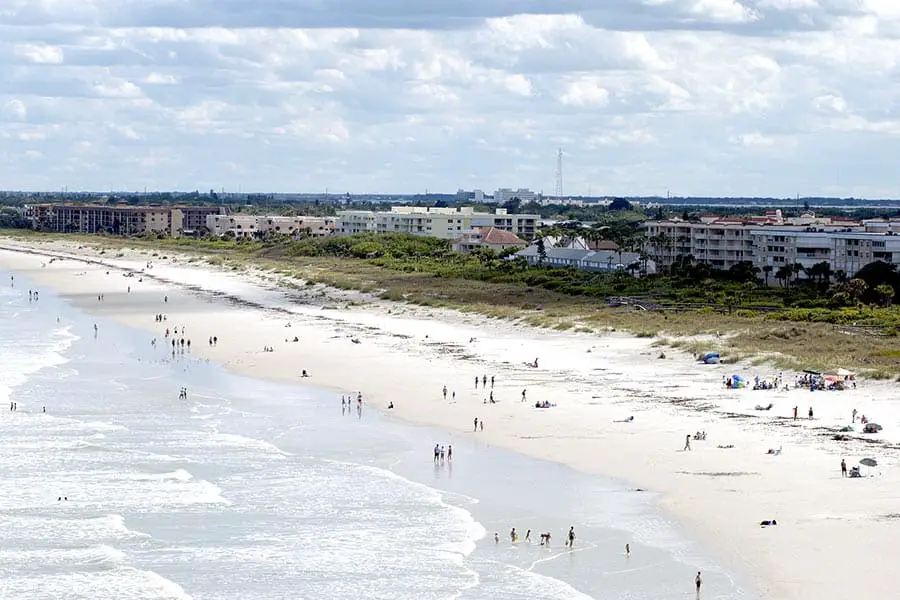 Is Cape Canaveral Safe?
Cape Canaveral enjoys a total crime rate that's about 31% below the national average. The total crime rate in Cape Canaveral is approximately 1,610 total incidents per 100,000 people. For comparison, Florida's crime rate is about 2,153 incidents per 100,000 people, and the overall crime rate in the United States is about 2,346 incidents per 100,000. In other words, Cape Canaveral is a safe place.
Cape Canaveral is patrolled by the Cape Canaveral Police Department and the Brevard County Sheriff's Office. If you need medical attention, nearby Cape Canaveral Hospital can tend to most injuries or illnesses.
If you plan to go to Cape Canaveral as a tourist, follow the usual precautions. Be aware of your surroundings, and don't flaunt cash or expensive goods. Travel in groups if you can and avoid areas that seem sketchy.
Cape Canaveral and Port Canaveral: Close, But Not The Same
Cape Canaveral is not the same thing as Port Canaveral. While Port Canaveral is part of Cape Canaveral, they are distinctive entities, like how the Washington Monument is part of Washington, DC but not the same as Washington, DC.
Cape Canaveral is a fairly small town that some may even describe as sleepy or tranquil. But, on the other hand, Port Canaveral is a bustling seaport that handles millions of guests a year who are bound for the sunny shores of the Caribbean Sea.
The port also handles a variety of cargo vessels and government ships ranging from Coast Guard cutters to rocket-recovery vessels and military frigates. So whether you're bound for one of Cape Canaveral's fun beaches or heading out to Bermuda on a massive cruise ship, you'll find the whole Canaveral area to be quite an exciting place!