Orlando is an appealing place to live. The balmy weather, endless entertainment options, and convenient location make it very attractive for people from all walks of life. But you may be wondering, is it expensive to live in Orlando?
Orlando can be expensive to live in. Housing prices are relatively high, and expenses can add up. However, gas prices are low, transit is reasonable, and there are many ways to make living in Orlando affordable – don't let the housing prices scare you away.
So, how expensive is housing in Orlando? Are basic expenses like food, water, and electricity costly? What about ancillary expenses like gasoline and tolls? Let's dig deeper into this topic to learn what to expect if you are considering moving to Orlando.
Orlando: The Real Costs
Living in Orlando is great. You can be at the beach in an hour, you're close to some of the best theme parks in the world, and there's a ton of great stuff to do. But living in such a remarkable place must come with a hefty price tag, right? So let's drill down and see what it really costs to live in Orlando.
Housing
Orlando is a very popular place to live and, like much of Central Florida, is experiencing an ongoing boom. While the real estate market fluctuates day to day depending on market conditions, one can expect to pay somewhere around $300,000 for a house in Orlando. Recent median home prices have ranged between $280,000 and $335,000. However, remember that a median is affected by outliers, so Orlando's wealthy neighborhoods may drag the median values up some.
The ongoing boom has driven rental prices in Orlando up as well. The average rent in the city is between $1,500 and $2,000 a month, depending on factors like what neighborhood you live in and how big your rental unit is. Many Orlandonians prefer to live in less expensive areas outside of the metro, like Poinciana, Kissimmee, or Sanford.
Commuting
Florida generally enjoys gas prices that are lower than the national average. So even if you were driving a Hummer to work every day, you'd likely find the "pain at the pump" to be far less painful here than in other places.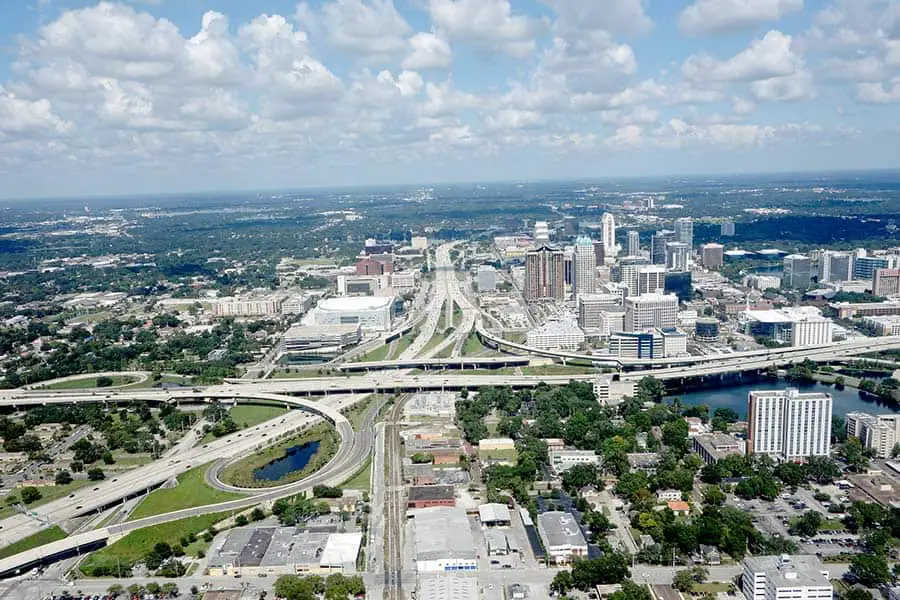 Florida also does not have a statewide auto inspection program, so unlike some states, drivers here do not have to pay a yearly inspection fee to the state – just an annual registration fee for your license plate.
Orlando has a network of toll roads that connect various parts of the metro together, which can add up quickly depending on how much you drive.
While you can technically avoid most toll roads, it's inconvenient to do so. The best solution is to get yourself a SunPass transponder, which allows you to drive through open-road tolls or stopless toll plazas throughout Florida. As an added bonus, SunPass toll rates are lower than cash toll rates.
Florida drivers have something of a reputation, not always a good one. That reputation drives insurance rates up across the state, and especially in cities like Orlando. As a result, you can expect to pay somewhere around $1,800 a year for car insurance in Orlando. It is a legal requirement that drivers in Florida carry auto insurance, so, unfortunately, there's no way around this particular expense.
If insurance rates, gas, and tolls sound like a big pain to you, don't fret. Orlando's public transit network offers 30-day passes for about $50, which is way less than you'd pay to commute by car. The area's tourist economy also drives a thriving local network of well-regarded taxi services, plus rideshares like Uber and Lyft.
Utilities
In general, an Orlando-area resident should expect to pay between $150-$200 a month for electricity, water, sewer, and (depending on where you live) natural gas. This amount sounds great, but it doesn't reflect the seasonal variations on your electricity usage.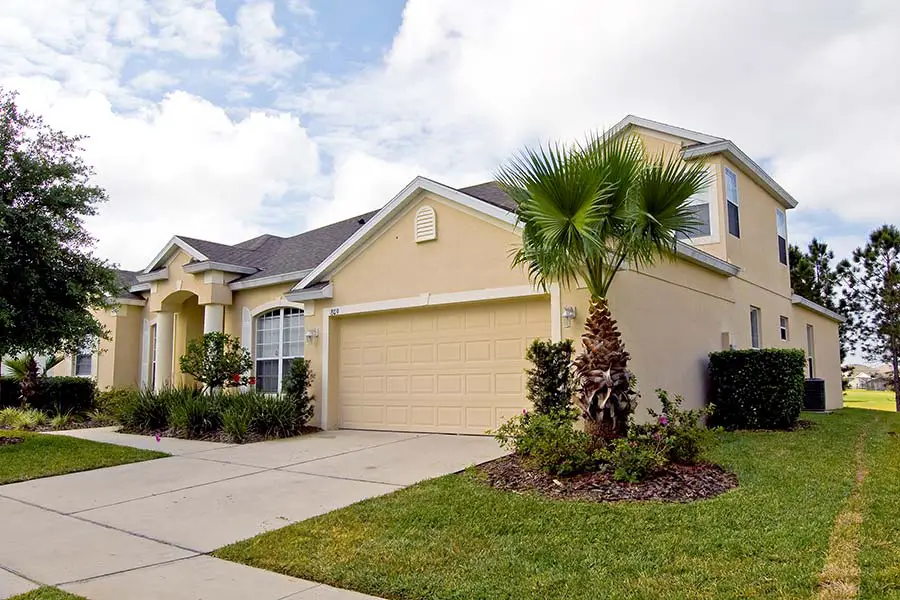 You should also expect higher bills if you live in a larger home and smaller bills if you live in an apartment or a smaller home.
For example, the utility bills in a one-bedroom apartment might range from $80 in the winter to $120 in the summer. If you live in a four-bedroom house, you'll experience a wider variation. Your power bill might be $180 a month when your water and electric usage are low in the winter. In the hot summer months, when your air conditioner is running all the time, you might pay closer to $350-$400 a month!
Can you live without an air conditioner? Technically yes, but it's not comfortable. So after your first few days of Florida's summer weather, you will likely want to close the curtains and crank up the A/C.
Our reliance on A/C is really the most significant cause of high utility bills. While local electricity rates are fair, the average Floridian consumes more electricity than other Americans to keep the climate in our homes bearable. So expect your power bill to double or triple in the summer months, depending on how you use your A/C.
Water rates in Orlando are quite reasonable. However, much like with electricity, homeowners in Orlando and Florida more broadly often use quite a bit of water to irrigate their lawns and gardens. Therefore, planting drought-tolerant foliage can save you a significant amount of money on your water bill.
If you would like to try to save some money on your utilities in Orlando, you may want to contemplate investing in solar panels, shade structures, and improved insulation to help mitigate some of your electricity bill.
Resourceful homeowners who live near retention ponds sometimes save on water by running a pump into the retention pond to get free water for their irrigation systems – your Homeowners Association (if you have one) may or may not approve of this activity, but it's not an uncommon practice.
Phenomenal Florida Fun Fact: Publix was founded in nearby Winter Haven, Florida, and is the largest employee-owned company in the United States.
Other Posts of Interest
Groceries
Groceries are a significant expense for any household. The average grocery bill in Orlando is about $300 per person per month. Of course, that number varies depending on your dietary habits and how much you eat. If you cook a steak dinner every night, you'll spend a lot more than someone eating rice and beans.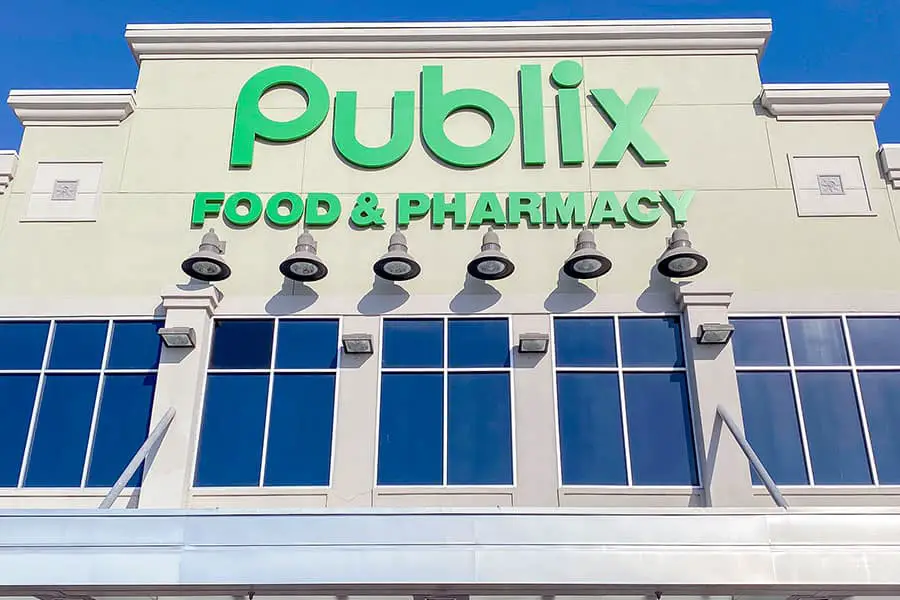 One of the best methods to save money on groceries in Orlando is to shop smart. While it is Florida's preferred grocery chain (you have to get a Chicken Tender sub!) Publix tends to have higher prices than stores like Aldi or Wal-Mart. Shopping at discount clubs like Costco and Sams Club is a great way to curb your grocery bill too.
Healthcare
Medical bills in Florida are the 22nd-highest in the country, according to Tampa Bay Business Journal. The average Floridian will pay somewhere around $5,600 a year for healthcare. Of course, those costs will vary depending on your needs – remember, averages can be seriously affected by outlying data points.
To try and get more specific information, I checked with Florida's Health Price Finder. According to the data there, the average resident of Orange County (which includes Orlando) will pay: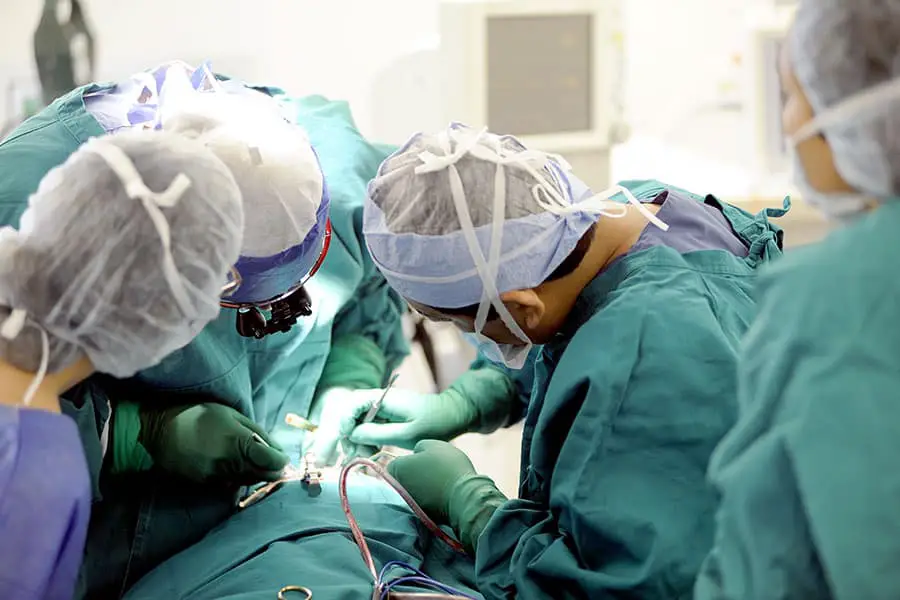 Less than average for a primary care physician's visit – between $43-$117

More than average for a knee replacement – about $43,000

About average for a blood draw – approximately $4

Less than average for an EKG – about $97

More than average for allergy testing – approximately $926

Less than average for an appendectomy, about $14,902
As you can see, healthcare prices are all over the map! Of course, your specific costs will vary depending on your insurer and specific medical needs, but unfortunately, medical expenses are relatively expensive no matter where you go.
So how about preventing doctor's visits in the first place? Exercise is one of the best keys to good health, and Orlando has plenty of exercise options. Gym memberships can be found for as low as $10 a month at gyms like Planet Fitness, although those who like more hardcore or specialized gym experiences can find specialty gyms that charge up to $100 a month or more.
Of course, there are also plenty of ways to exercise for free. 
Orlando has about 148 parks and rec facilities that you can walk or play in. Orange County also has a wide selection of nature parks that offer opportunities for free exercise. Finally, several state parks near Orlando have great hiking and walking trails. Check out Wekiwa Springs, Lake Louisa, and Lake Kissimmee state parks to get your outdoor recreation fix.
Entertainment
Orlando, of course, is renowned for its entertainment scene. As a result, there are entertainment options to suit almost any budget in the City Beautiful.
If you want to be thrifty, here are some great options:
Of course, the theme parks are some of the best entertainment in Orlando. Prices vary seasonally, but ballpark figures are:
Of course, there's no upper limit to how much you can spend at the parks. Ticket prices, package deals, and annual pass expenses change frequently depending on demand and season, but there's almost always a discounted rate for Florida residents.
Dining Out
Dining out in Orlando can be as inexpensive as a combo meal at Chick-Fil-A or as expensive as hundreds of dollars a plate at Bull & Bear. You can find restaurants at any price point in the City Beautiful, so whether you're taking the kids to a chain restaurant or getting some fine sushi at Zeta, you'll find a meal within your price range.
Child Care
Childcare is a significant expense no matter where you live, and Orlando is no exception. Parents in Orlando pay, on average, about $575 a month for child care. Of course, as with any service or commodity, there are variations in how much childcare costs. However, it's safe to say that you'll need to put a good chunk of your paycheck aside to pay the sitter.
Of course, if you're planning to move to Florida, you might be able to convince Mom and Pop to retire south with you – and score a built-in babysitter while you're at it!
Orlando: Expensive, But Worth It
Living in Orlando can be expensive. Housing, childcare, and entertainment expenses are a little on the steep side for many people. That said, Florida's job market is booming. In addition, there are tons of places to live within the Orlando metro area. 
There are plenty of ways for wise people to trim their expenses back enough to enjoy all of the conveniences that Orlando has to offer. So make a budget, plan ahead, and come on down to sunny Florida – you'll find it's worth every penny to be here.