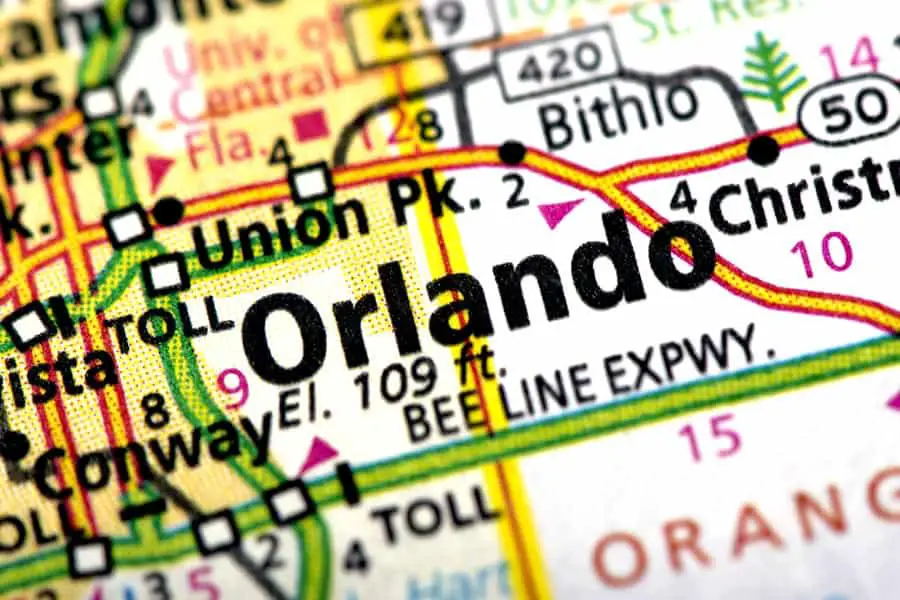 With tens of millions of visitors a year flocking to town, Orlando is one of Florida's most popular tourist destinations. But is it hard to drive in Orlando, Florida?
It can be hard to drive in Orlando with its unpredictable drivers, construction, and congestion. When driving in Orlando you should expect heavy, stop-and-go traffic. In addition, you will need to be vigilant and drive defensively as other drivers in the area are often aggressive and erratic. 
So are there a lot of tolls in Orlando? Is there a way to bypass the city if you're driving through? What are the busiest streets and roads, and when is rush hour? Read on to find the answers to these questions and more.
The Orlando Driving Adventure
Driving in Orlando is often an adventure. The Orlando area hosts about 75 million tourists a year, which means that there are tens of thousands of people on the roads who are unfamiliar with the area on any given day. Add to that the 2.5 million or so people who live in the Orlando metro area, and Floridians visiting or passing through on their way to various other places, and you can see why driving in Orlando can be a little intense.
Many Orlando-area drivers can be aggressive. There are people who tailgate, weave through traffic, and make bizarre maneuvers with little to no warning. Road rage, crashes, and general congestion add a little spice to Orlando driving.
To make driving in Orlando easier, plan ahead. Take five minutes and familiarize yourself with the route to your destination. Know your highway exits and turns ahead of time. Don't be the guy who whips across four lanes of traffic to try and make an exit he didn't see coming.
Phenomenal Florida Fun Fact: Originally built to handle about 70,000 cars a day in the Orlando metro area, I-4 currently sees more than 180,000 cars a day! There are multiple construction projects happening to widen I-4 and relieve congestion, but I-4 will probably continue to be congested for the foreseeable future.
Another way to make driving in Orlando easier is to take your time. Be patient. It's tempting to try and find the best lane when driving, but constantly trying to weave in and out of the optimal lane just makes congestion worse and increases your risk.
What Time is Rush Hour in Orlando?
Orlando's rush hours usually span about 7:30 to 9:30 in the morning and 4:30 to 6:30 in the evening. However, Orlando also experiences a smaller "hotel rush" when guests arrive at and leave resorts and hotels around the checkin/checkout times of 11:00 am and 3:00 pm, but this is less of a pain than the major morning and evening commute times.
There is also an evening rush as the theme parks close. Tens of thousands of people close out the parks every day, meaning that there is a massive influx of traffic on local roads as the parks shut down for the evening. As a result, it's not uncommon to find a traffic jam at 10 pm in the vicinity of the theme parks.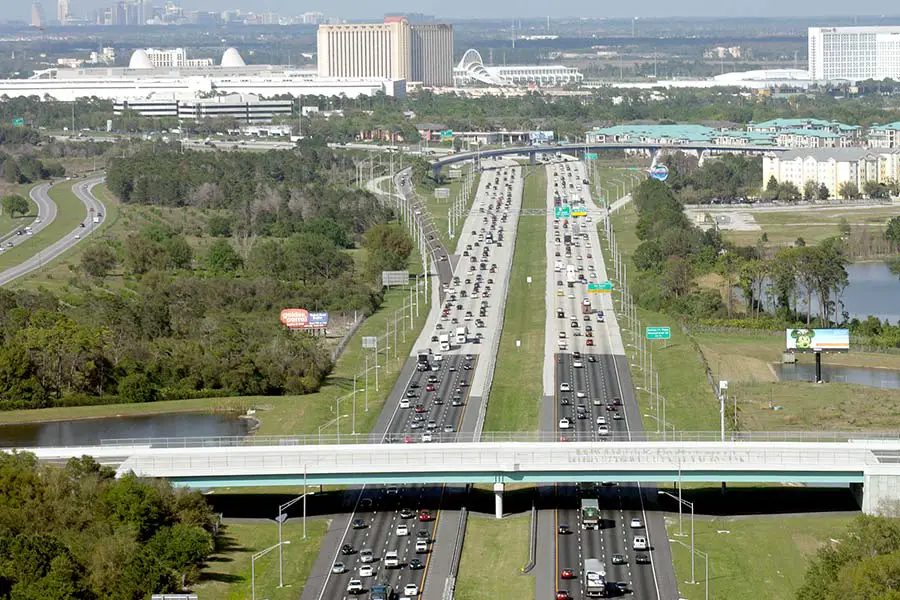 You can also expect heavier traffic around holidays or seasonal breaks like summer vacation and spring break. In addition, Disney and Universal often have special events, festivals, or promotions that attract massive crowds to the parks. Those factors, plus things like concerts, sports games, or other events in the area, mean that Orlando traffic is almost always busy.
Can You Pay Cash at Tolls in Orlando? 
Driving in and around Orlando, you're likely to come across one of the area's many toll roads. The best way to pay tolls is to spend a few bucks and get yourself a SunPass transponder: the SunPass is faster and cheaper than cash. However, you can pay cash at the tolls in Orlando.
If you're going to pay cash at the tolls, here are a few things to consider:
Cash tolls are more expensive than transponder tolling.

 You can buy a SunPass for $4.99 and save yourself time and money – we would highly recommend doing this versus paying cash.

Cashiers cannot accept bills larger than $50.

Many on-and-off-ramp tolls are unmanned and require exact change to be deposited into a bucket.

 Plan on anywhere from $1 to $2.50 for entry and exit tolls.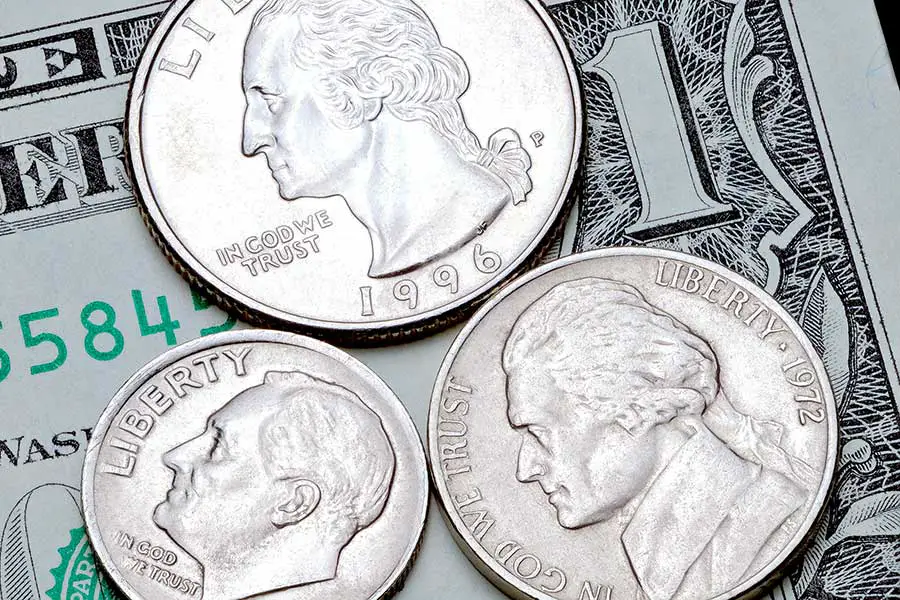 Can You Avoid Tolls in Orlando?
You certainly can avoid toll roads in Orlando. In fact, many modern GPS apps can be configured to help you avoid toll roads. So there's almost always a way to avoid getting on a toll road.
However, even when the toll roads are congested, the surface roads are almost always worse. This is because toll roads have higher speed limits and often offer more direct routes than surface roads.
If you do decide to avoid toll roads, you should budget extra time for avoiding the tolls. For example, a trip from the EPCOT resort area to the Orlando Airport takes 25 minutes on toll roads, but 38 minutes on non-toll roads.
Other Posts of Interest
Is There a Bypass Around Orlando?
If you're driving through the Orlando area and you want to bypass the heavily congested I-4 corridor, you should consider taking SR-417. SR-417 is a toll road that loops south of Orlando through the Sanford area, connecting to I-4 at Exit 64 and Exit 101. 417 is a toll road so if you're paying cash, bring at least $10 with you. Again, we strongly recommend getting a SunPass transponder to get the best toll rates and the fastest toll-plaza throughput.
Another option to bypass the chronic mess of I-4 in Orlando is to take SR-429. 429 connects I-4's Exit 60 to Exit 101C by passing north of the city. Taking 429 is longer than taking I-4, and it is a toll road. However, if you're passing through the Orlando area and don't want to deal with the traffic, 429 is a good way to bypass the mess.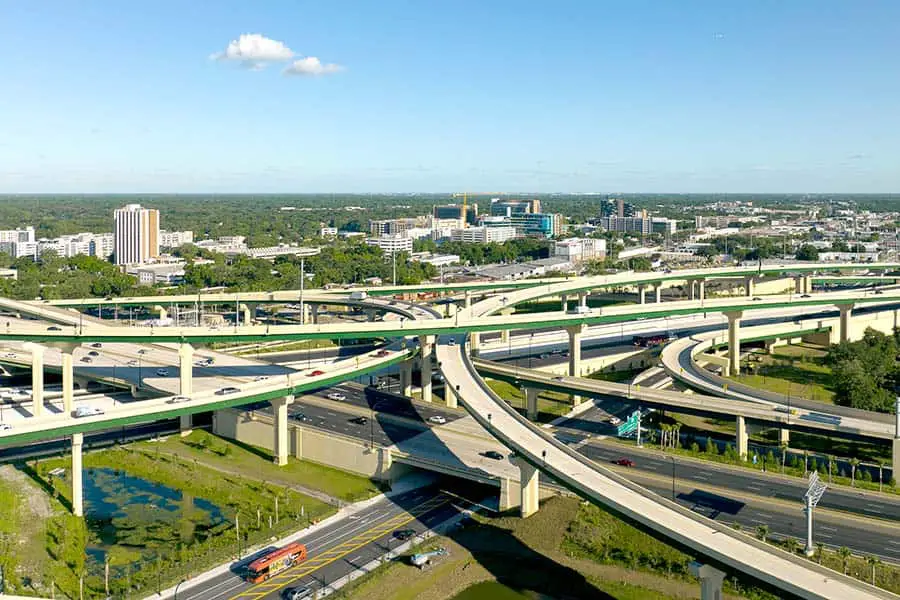 What is the Main Highway in Orlando, Florida?
The main arterial road that passes through Orlando is Interstate 4, or I-4. I-4 connects Daytona Beach to Tampa and is one of Florida's busiest and most dangerous highways. We're not trying to be downers, but if you're traveling on I-4, you should expect heavy traffic and delays.
While the traffic and delays are worse in rush hour, they are somewhat chronic. Therefore, you should expect delays and heavy traffic along I-4 even if you are traveling at night or during the off-season.
Why is I-4 so congested? The short answer is that the pace of infrastructure development is much slower than the pace of new housing construction. In other words, there are more people moving here and living here than the roads were intended to handle.
Tampa, Orlando, and even Lakeland are super popular areas to move to, so there are more and more cars on the road.
The aggressive driving, tourist traffic, and congestion lead to frequent accidents along I-4, which then lead to rubbernecking and more congestion.
I-4 Tips
If you are not a confident driver, stay off I-4. Take a 

taxi

 or rideshare instead!

The left lane is for fast traffic.

 If you do not plan to exceed the posted speed limit, you should stay out of the left lane. People frequently tailgate and become aggressive with slow drivers in the left lane.

Stay alert, especially in the congested areas around Orlando.

Be patient. Anticipate delays and adjust your expectations accordingly.
What is the Busiest Street in Orlando, Florida?
Orlando is a busy city. Most of the roads in the metro area are very busy and congested, but it's safe to say that the busiest street in Orlando is International Drive. I-Drive, as it is commonly known, is home to many of Orlando's finest tourist attractions, including restaurants, shopping, hotels, bars, and other fun attractions that bring out the crowds. And with the crowds comes the traffic.
If you want to visit I-Drive without dealing with the traffic you should take the IRide Trolley. There are two trolley lines that provide service to the bulk of the I-Drive area. Passes are not sold on the trolley and must be bought ahead of time. If the trolley is not for you, there are plenty of rideshares and cab services that will happily drive you to your destination.
The End of the Road
There is a lot of congestion on Orlando's highways and surface roads. Many drivers in Orlando are tourists or visitors who are unfamiliar with the area. Many of the locals, who know the roads, will drive aggressively to get where they are going.
It can be hectic and stressful to drive in Orlando, which is the last thing you need on vacation. If you do rent a car, just be cautious and vigilant and plan your routes ahead of time. And if you prefer not to drive, rest assured that there are plenty of shuttles, taxis, and rideshares in Orlando that will help you get around town.