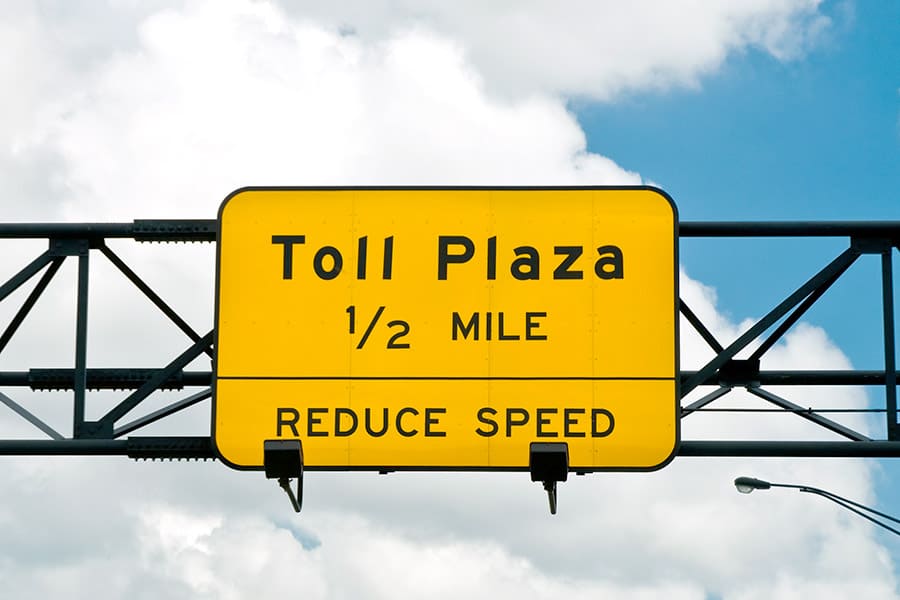 People from all over love to take a road trip to Florida. The Sunshine State is very driveable, but many of the roads are tolled. So how do out-of-state drivers pay tolls in Florida?
Out-of-state drivers can pay tolls in Florida in cash or by using toll-by-plate, but the best option of all is to get a SunPass. The SunPass is inexpensive and convenient and saves you the hassle of paying tolls in cash, and it is also accepted in 18 other states.
What happens in Florida if you run a toll? Is the SunPass compatible with the E-ZPass? What if you're in a rental car? Read on to learn how to pay Florida tolls without encountering any problems.
Paying Tolls in Florida
Florida is a driveable state. It is perfectly feasible to take a road trip to Pensacola, St. Augustine, Tampa Bay, Miami, or even the Florida Keys. But Florida does have a large number of toll roads. So how can people from out of state pay tolls in Florida?
Cash
When all else fails, cash is king. Most toll roads in Florida have a cash-payment option, either in the form of a coin basket or a manned toll booth. Cash is a perfectly valid way to pay tolls in Florida, but it has two key disadvantages:
Toll lines are slower and can be quite long;

Cash toll rates are higher than SunPass rates.
Besides that, you have to plan to carry enough cash to pay for the entire trip. Plus, you have to fumble around for bills or coins while the drivers behind you stare daggers into your rear-view mirror. And what happens if you run out of cash?
If you run out of cash, you're going to have to do paperwork. The toll-taker will take note of your registration information and issue you a bill. If you do not pay the bill by the prescribed date, the State of Florida will send you a toll violation in the mail.
Toll-By-Plate
Toll-by-plate is not uncommon on toll roads in Florida. You'll find toll-by-plate on most transponder-controlled toll lanes. To use it, simply drive through the transponder lane at the posted speed.
Some toll roads use open-road tolling, where drivers can pass through toll lanes at highway speeds. Other toll roads require drivers to slow to a specified speed, usually 25 miles per hour, before passing through the toll.
Pro Tip: Be aware that many local drivers pass through toll lanes at higher-than-posted speeds and can sometimes become erratic near toll plazas. Therefore, pay special attention to your surroundings when driving near toll plazas.
Toll-By-Plate systems generate a monthly invoice. You'll receive a statement in the mail for 30 days' worth of tolls, plus a small administrative fee.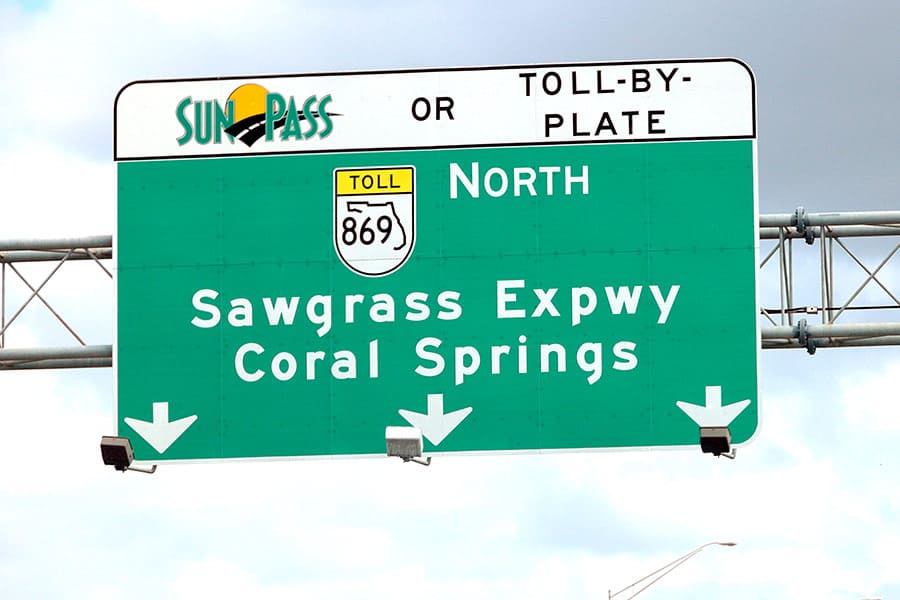 SunPass
The best way to pay tolls in Florida is with a SunPass transponder. The SunPass is cheap ($4.99 for the Mini, $14.95 for the PRO) and offers users discounted toll rates. So even if you are just visiting, it is worth it to get a SunPass for your vehicle because you can then skip the cash-toll lines and avoid the hassle of toll-by-plate.
What Toll Pass Works in All of Florida?
The SunPass is a toll pass that works on every toll road in Florida. The SunPass is a prepaid toll transponder that you mount inside your car's windshield. It is connected to a payment source and automatically collects tolls as you drive.
Not only does SunPass work on toll roads, but it also works on most of Florida's tolled bridges and in the parking garages and lots at most of the larger airports. You can even pay for your cruise parking at Port Canaveral with the SunPass.
SunPass comes in two flavors: the SunPass PRO and the SunPass Mini. The Mini is a small sticker that adheres to your windshield and is compatible with toll roads, some parking lots, and bridges within Florida.
The SunPass PRO is a slightly larger transponder. However, it will work in many other states, including Georgia, Illinois, Indiana, Delaware, Kentucky, Maine, Massachusetts, Maryland, New Hampshire, Minnesota, New Jersey, New York, Ohio, North Carolina, Pennsylvania, Rhode Island, and both Virginia and West Virginia.
Phenomenal Florida Fun Fact: The term "turnpike" originated in the early days of road travel, when a literal pike was used to block the road until travelers paid the appropriate toll. The pike was mounted to a swivel mechanism to allow the operators to block or open the road at will.
Other Posts of Interest
What Happens if You go Through a Toll in Florida Without Paying?
If you go through a toll in Florida without paying, you will receive a toll-by-plate invoice in the mail for the amount of the toll. There are plate-reading cameras at every toll plaza that will capture your vehicle's registration information.
If you fail to pay the toll-by-plate invoice, you will receive a toll violation notice at the mailing address associated with your vehicle's registration.
If you fail to pay, the State of Florida may refuse to allow you to renew your registration or your driver's license until the outstanding tolls and fines are paid.
In serious cases, your driver's license can be suspended. Driving with a suspended license is a misdemeanor crime that could lead to fines or jail time.
What if you don't live in Florida and you fail to pay a toll? If you live in another state, be aware that most states share DMV information through an interstate compact agreement. As a result, your state's DMV will likely be aware of the unpaid tolls and may not allow you to renew your driver's license or vehicle registration in your home state until the ticket is resolved.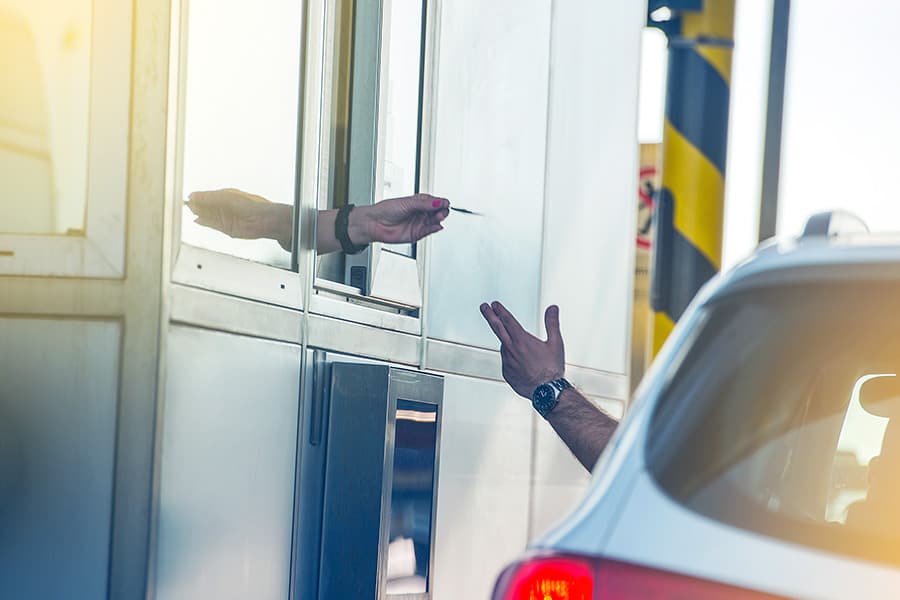 Is Florida SunPass the Same as E-ZPass?
E-Z Pass (sometimes called E-Pass) and Florida's SunPass are not the same: they work on different networks and are operated by separate entities.
While most toll roads accept the E-ZPass and the SunPass, SunPass customers pay lower toll rates than E-Z Pass holders. Whichever transponder you choose, you'll find that both are widely accepted in other states.
Do I Need Both SunPass and E-PASS?
You do not need to have both the SunPass and the E-PASS. The SunPass is the 'gold standard' of toll transponders in Florida and is accepted on all toll roads. If, however, you already have an E-PASS, you can use it on Florida's toll roads.
Do Rental Cars Have to Pay Tolls in Florida?
Rental cars are required to pay tolls in Florida like any other motor vehicle. Most rental agencies will charge you a small fee to use their toll transponders.
If you choose to use toll-by-plate, the rental company will generally just charge whatever payment method they have on file when they receive the toll invoices for the dates you possessed the vehicle.
Pro Tip: You don't need to pay the fee to use the rental car's transponder. Instead, just head to the nearest Publix grocery store and buy a SunPass Mini (only $4.99) at the customer service desk.
Then, use the handy SunPass app to add the rental car to your account. When you return the rental car, remove the transponder and keep it: you can use it in your personal vehicle or save it for the next time you come to Florida.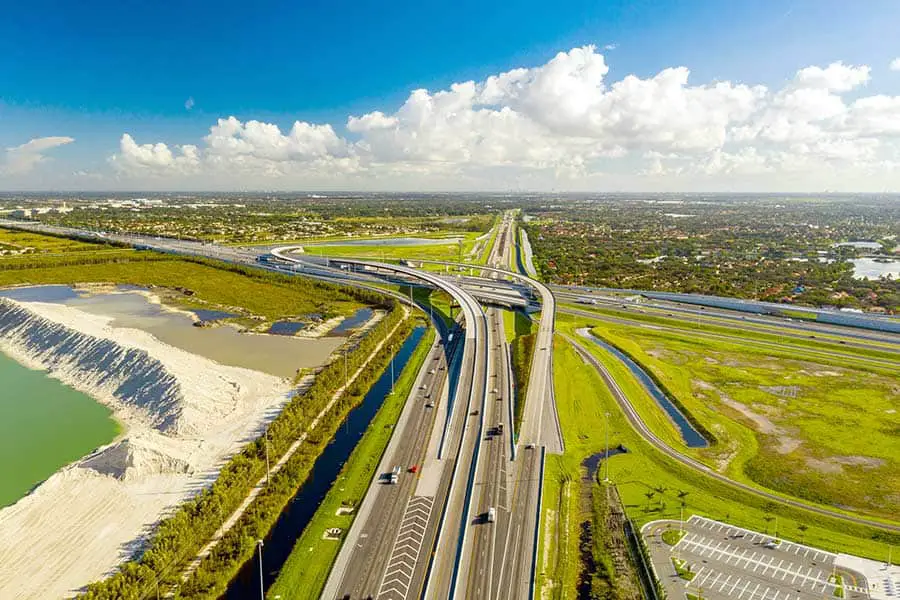 Can the SunPass Transponder be Used on Multiple Vehicles?
Your SunPass transponder can be used on multiple vehicles. When you purchase a SunPass, you can either make an account on the SunPass website or use the SunPass app to make a SunPass account. You will enter your transponder number and your ZIP code before creating a username and password.
Once in your account, you can add or subtract transponders and vehicles. When you move your transponder between vehicles, just log in and be sure the transponder number matches your vehicle's license plate number, or you may end up getting a toll violation.
The SunPass Mini is intended to be mounted in one vehicle, but can plausibly be moved to another – just be aware that it may need to be replaced after a few moves, as it is not designed to be portable.
The SunPass PRO is designed to be portable between vehicles but costs $14.95 upfront versus $4.99 for the SunPass Mini.
How Do Toll Transponders Work?
Toll transponders work through RFID technology. The transponder contains a unique electronic chip that provides account details to a computer system when interrogated by a toll antenna. Each and every transponder has a unique ID that allows the computer system to associate it with a specific vehicle and then deduct the appropriate toll.
Transponder systems are often paired with other technology. For example, in Florida, toll plazas are equipped with cameras and license-plate readers. This technology enables toll authorities to see which vehicles are passing through what tolls at what times and to compare plate numbers to transponder numbers.
Toll Roads: Worth The Fee
Florida's extensive network of toll roads might seem inconvenient, but the toll roads here are actually great. Firstly, they are generally well-maintained as the tolls go to keep the roads operational. Second, toll roads often offer a convenient bypass around freeways, a handy shortcut, or easy access to urban or suburban areas that are difficult to reach on un-tolled roads.
In the olden days, toll roads were a pain. Today, with modern transponders and technology, driving the toll roads in Florida has never been more convenient for the average driver. So if you're visiting from out of state, do yourself a favor and take ten minutes to pick up a SunPass and set it up for your vehicle. You'll be riding the toll roads like a local in no time at all!