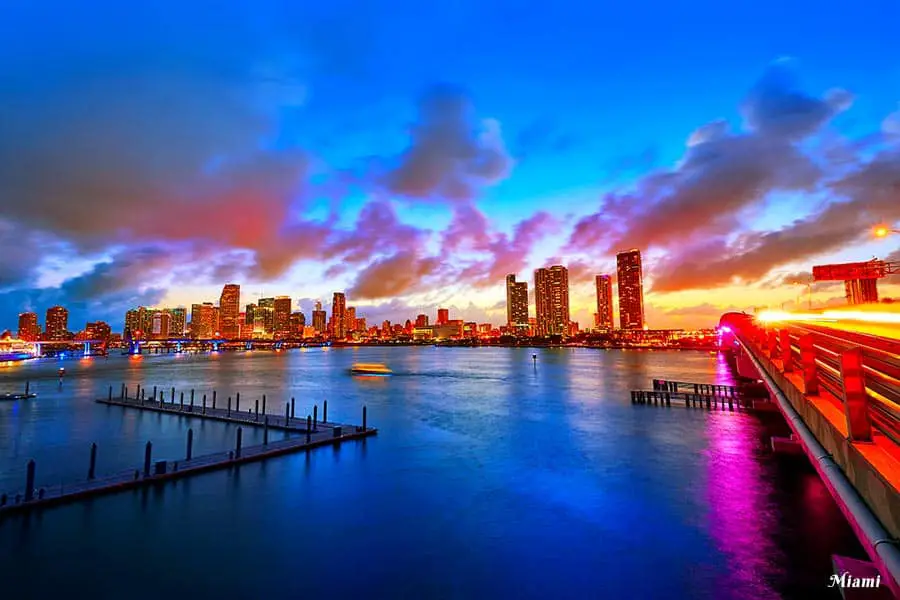 Two of Florida's best and most famous cities are Miami and Tampa. These unique cities have a ton of wonderful attractions and amenities to offer. But if you are planning a trip, which is better to visit: Miami or Tampa?
Both Miami and Tampa have a lot to offer visitors. Miami is better if you're looking to chill on the beach, experience the finer things in life, or go out for some thrill-seeking. Tampa is the better choice if you prefer a more laid-back vibe and family activities. 
Which city is safest? Is the weather better in Tampa or Miami? Is one city more affordable than the other? Discover the unique details of these cities in the following sections.
Miami vs. Tampa: The Showdown
Miami and Tampa are two of the most popular cities in Florida. Coincidentally, they both share many similarities. Cuban culture has strongly influenced many parts of both cities; both cities enjoy beautiful weather and convenient access to top-notch beaches; and both cities host cruise ports, airports, and thriving populations. So let's figure out if one is better than the other.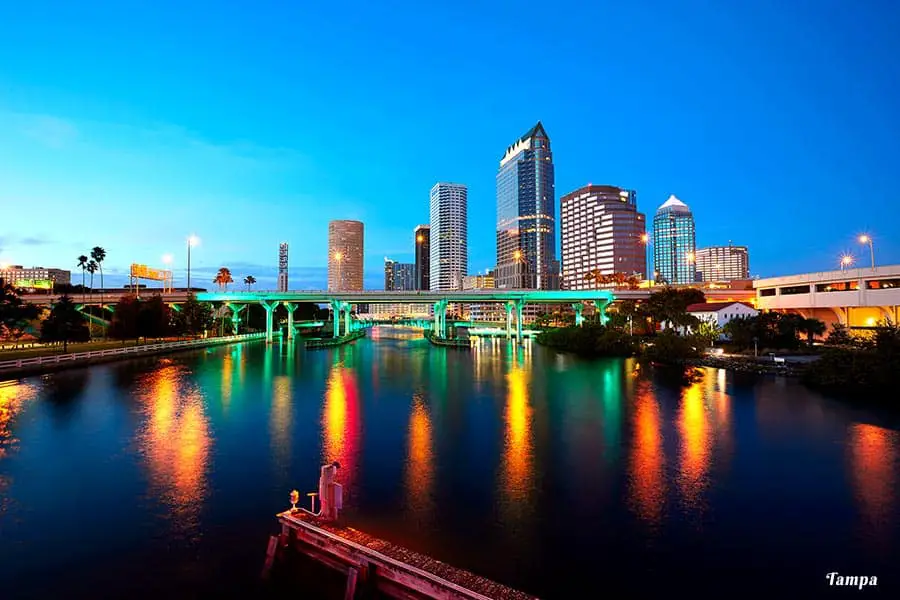 Getting There
If you're coming by land, Tampa is closer to the rest of the United States than Miami. From the Georgia state line on I-95, it's about 229 miles to Tampa and 385 miles to Miami. The additional mileage to Miami adds about two hours to the trip: it's about 3 hours and 40 minutes from the state line to Tampa and about 5 hours and 30 minutes to Miami.
Traveling by air eliminates this disparity. Both Tampa International Airport and Miami International Airport serve domestic and international flights, so you can get to either city by air from almost anywhere. However, thanks to its skillful design and good amenities, Tampa International Airport is generally considered a better travel experience than Miami International Airport.
Winner: Tampa.
Staying There
Both Tampa and Orlando enjoy a range of midlevel hotels, and let's face it: the Holiday Inn Express is basically the same wherever you go. So let's check out the best luxury hotels in each city. After all, why not splurge a little on your trip?
The Renaissance Tampa International Plaza Hotel is one of the best stays in Tampa. It is beautifully appointed and offers guests many onsite amenities, including restaurants, bars, special service packages, and a pool.
If you do decide to venture out, you're in a perfect spot. Its location, convenient to downtown, the International Plaza Mall, the stadiums, Ybor City, the airport, and the Westshore district, is absolutely unbeatable. It's an expensive stay (more than $500 a night), but you'll find it well worth the money.
One of the best hotels in Miami is the Four Seasons Hotel at the Surf Club. This phenomenal hotel is located on the Surfside strip, meaning it is literally on the beach, but only minutes from Miami's hot spots.
The hotel is decorated and furnished with high-end luxury items and offers comprehensive spa services, a pool, and onsite dining. You can also book a private oceanfront cabana! However, bring that credit card because you can expect to pay at least four figures a night.
Winner: Tie. Miami has more opulent stays, but you can find luxury at a reasonable price in Tampa.
Phenomenal Florida Fun Fact: Both Miami and Tampa have cruise-ship ports. You can use either city as a vacation spot before or after your super-fun cruise.
Other Posts of Interest
Things to Do
It's impossible to get bored in Tampa or Miami. Both cities have so many fun things to do. Let's compare.
Some of Tampa's best attractions include:
That's quite a compelling list. But Miami has a ton of neat things to offer, too: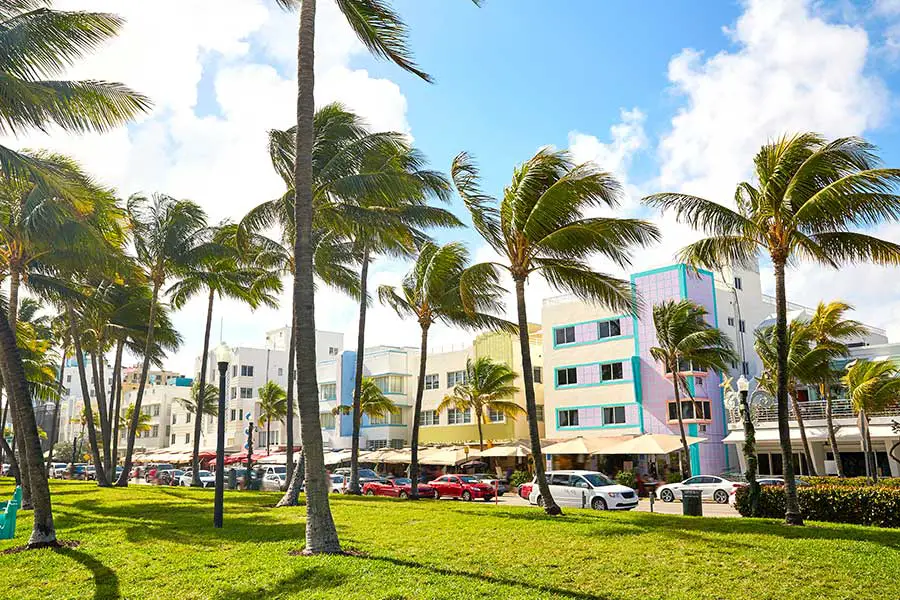 Winner: Tie. There is so much to do in both cities that you could live there for years and still not see it all!
Beaches
Tampa and Miami are both beachy, but Miami definitely takes the cake in this category. South Beach is the most visited beach in Florida. The sands are picture-perfect; the weather is ideal for beachgoing, and the whole general vibe is extremely beachy, yet energized. It's hard to envision a more appealing place than South Beach.
On the other hand, Clearwater Beach and St. Pete Beach are only a short drive from Tampa. Both of these beaches are also extremely popular; the beauty of the Gulf Coast beaches is hard to surpass. But neither of these fabulous places are technically in Tampa. You'd have to drive 20 to 25 miles to get to Clearwater Beach from Tampa, and the trip to St. Pete Beach is about 28 miles.
Winner: Miami.
Family-Friendly
If you're looking for a family-friendly city, Tampa may be a better choice than Miami. Miami offers a lot of sophisticated and exciting things to do and has beautiful beaches, but overall the city is better suited for adult travelers.
Tampa has many family-friendly attractions, like Busch Gardens and Islands of Adventure. It's also only about an hour and forty-five minutes from Orlando, so you could easily make your Tampa trip into a Tampa-plus-the-theme-parks trip.
Winner: Tampa.
Weather
The weather in Tampa and Miami is comparable. Both cities experience summer temperatures near 90 degrees, but Tampa's winter lows can sometimes drop into the 50s, whereas Miami's tend to stay in the 60s.
Both cities usually experience sunny mornings with clouds building in the afternoons. However, afternoon showers are common in the summer, and it can be very muggy.
Tampa experiences slightly more rain on average than Miami, but the cities are very, very comparable.
Winner: Arguably, Miami. Both cities experience about the same heat and humidity in the summer, but Tampa's winter weather can be a little cooler. On the other hand, Tampa gets about 246 sunny days a year, and Miami gets about 248, so it's fair to say that the weather is slightly better in Miami.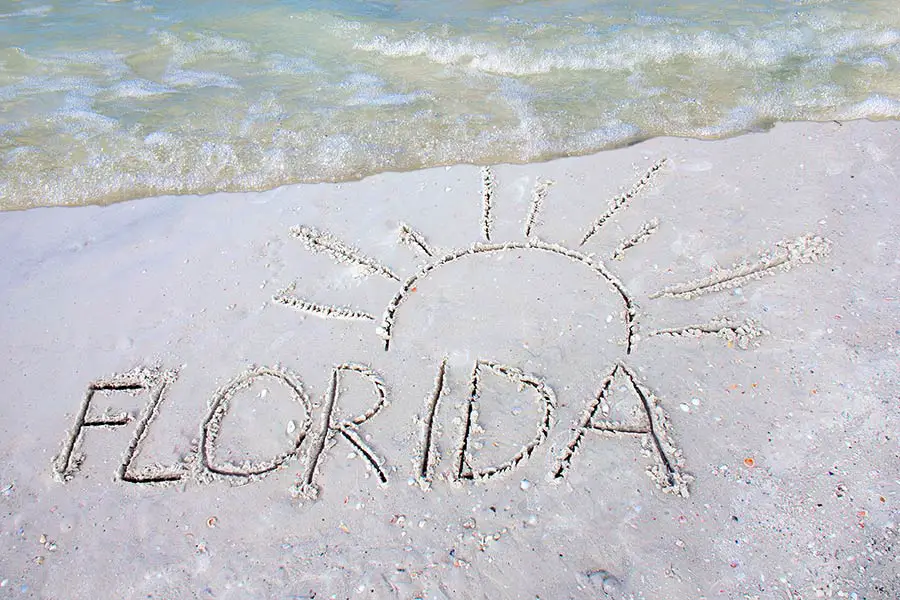 Crime and Safety
While it's not fun to think about, touristy cities often attract certain criminal elements. Criminality includes everything from pickpocketing and armed robbery to narcotics distribution and other vices. Between Tampa and Miami, Miami has more of a crime problem. Crime includes property crimes like theft and vandalism, as well as violent crimes.
However, you don't need to worry much about crime if you use common sense. Here are six common-sense crime tips to keep you safe in Miami and Tampa:
Stay alert.

 Don't be distracted by your phone.

Stay on the beaten path.

 Touristy areas are usually patrolled regularly by police. Local authorities do not want you to be a victim of crime.

Don't flaunt valuable items or large amounts of cash.

Don't tell people where you're staying.

Lock your room and your vehicle.

 Don't leave valuables in plain sight. Thieves will smash windows to get purses, wallets, phones, and other items.

Don't seek goods and services provided by criminals.
Tampa and Miami: Two of Florida's Finest
Both Tampa and Miami are excellent cities to visit, whether you're going for a day trip or an entire vacation. Tampa, home to Islands of Adventure and Busch Gardens, is a better city to visit if you're traveling with kids. Miami is better to visit if you're traveling with adults with its high-culture amenities and busy beaches. But both cities are top-notch places to visit – your trip to Tampa or Miami will undoubtedly be a memorable one!