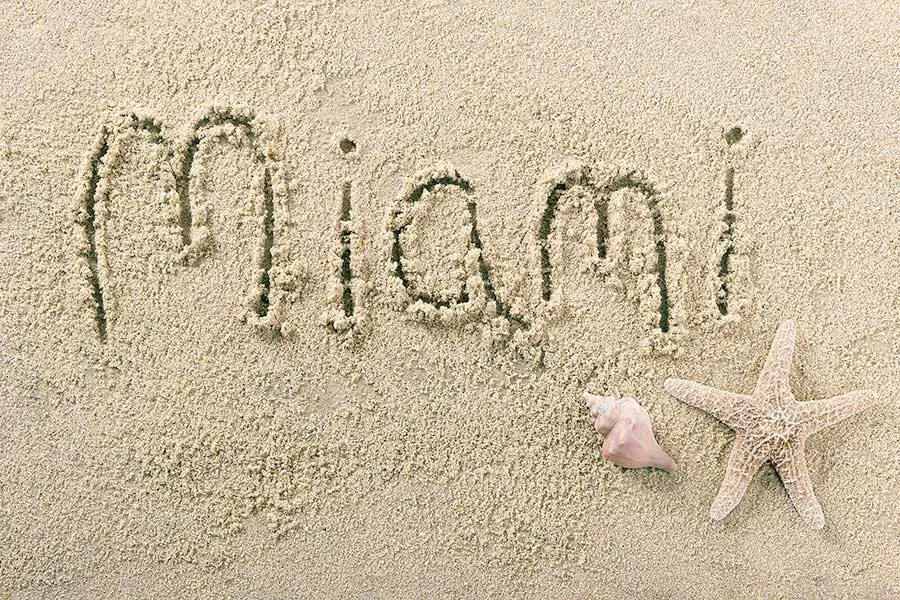 When talking about Florida, you might hear people referring to both Miami and Miami-Dade. So you might be wondering, is Miami a city or a county?
Miami is a bustling city that is located in Miami-Dade County. When people refer to Miami, they are certainly referring to the City of Miami. However, when people are talking about the county, they will use the full name of the county and call it Miami-Dade County. 
So how many cities are in Miami-Dade County? Where did the name Dade County come from, and why did it get changed to Miami-Dade? Are there two mayors in Miami? Learn the answers to these questions and more in the following sections.
The Heart of South Florida: Miami and Miami-Dade
The United States is divided up into 50 individual states. Each state is then divided into a number of counties, which are then divided into cities, towns, or villages.
Florida is divided into 67 individual counties. Florida's counties provide a number of public services, including the library system, emergency medical systems, firefighting systems, law enforcement, recordkeeping, parks and recreation, and integrated planning and management. One of those 67 counties is Miami-Dade County.
Miami-Dade County is broken down into 34 cities plus unincorporated lands. While there's a ton of cool stuff to see and do in Miami-Dade County, the most famous destination in Miami-Dade County is definitely the City of Miami.
To be clear: when people say Miami, they mean the City of Miami, not the County of Miami-Dade. The City of Miami is part of Miami-Dade County.
Phenomenal Florida Fun Fact: 48 states refer to their internal territories as counties. The two exceptions are Alaska, which calls them boroughs, and Louisiana, which calls them parishes.
Miami-Dade County
Miami-Dade County is located on the very southeastern tip of the Florida peninsula, just north of the Florida Keys – which are part of nearby Monroe County, not Miami-Dade County. Miami-Dade County is home to about 2.7 million people, making it the most populous county in Florida. It is also the third-largest county in the state with a total area of about 1,946 square miles.
Outdoorsy types will find two National Parks in Miami-Dade County. Everglades National Park occupies much of western Miami-Dade County and is home to some of the most unique habitats in the world. To the east, beautiful Biscayne National Park beckons visitors with surreally beautiful waters and spectacular tropical views.
In addition to these gorgeous oases of nature as it was made, Miami-Dade County is home to some of the most developed land in Florida. The county's eastern section is incredibly urban and built-up, especially near the Atlantic coast. The urban core of Miami-Dade County is definitely the City of Miami.
The City of Miami
More than 442,000 people call the City of Miami home, and more than 6 million live in the Miami metro area! The City of Miami has a total land area of about 36 square miles and sits at an average height of about six feet above sea level. Visitors will be stunned by the impressive skyline, which features more than 300 high-rise buildings.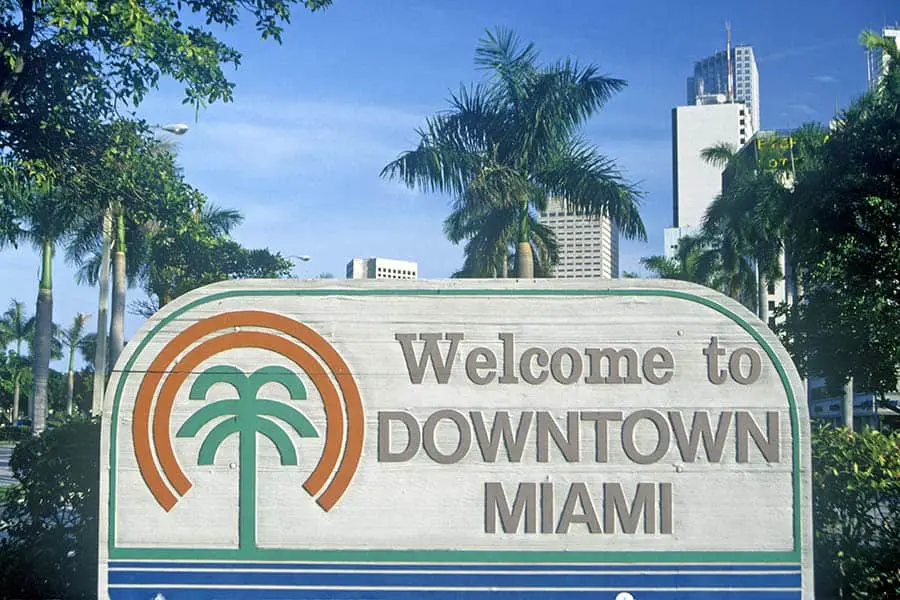 Miami is the major cultural and economic center for South Florida. The Miami metro is actually the 12th largest economy in the United States, with an annual GDP of more than $345 billion, comparable to the entire nation of Israel!
People don't just love Miami for its strong economy, world-class cultural attractions, and vivacious residents. Miami is home to world-class art museums, an impressive Art Deco district, and a thriving music scene. If you're a fan of the culinary arts (and who isn't?), you'll find some absolutely unbeatable foods in Miami.
But Miami isn't just home to food, music, and art. It is also home to excellent colleges and medical schools, plus some of Florida's best hospitals and medical research facilities. In addition, travelers will enjoy sailing to exotic destinations from Miami's cruise port, which is the best in Florida. Prefer to jet-set? Miami International Airport is a gateway to anywhere on the planet.
All this only scratches the surface of what Miami has to offer. We haven't even scratched the surface of Miami's amazing beaches, renowned nightlife, botanical gardens, museums, shopping, and more. Truly, Miami is the best city in Miami-Dade County, one of America's great cities.
Other Posts of Interest
How Many Cities Does Miami-Dade County Have?
Miami-Dade County has 34 incorporated municipalities, but many of these places would likely be considered towns or villages instead of cities. The specific definition of a city varies depending on where you look, but people generally refer to large population centers as cities and smaller population centers as towns or villages.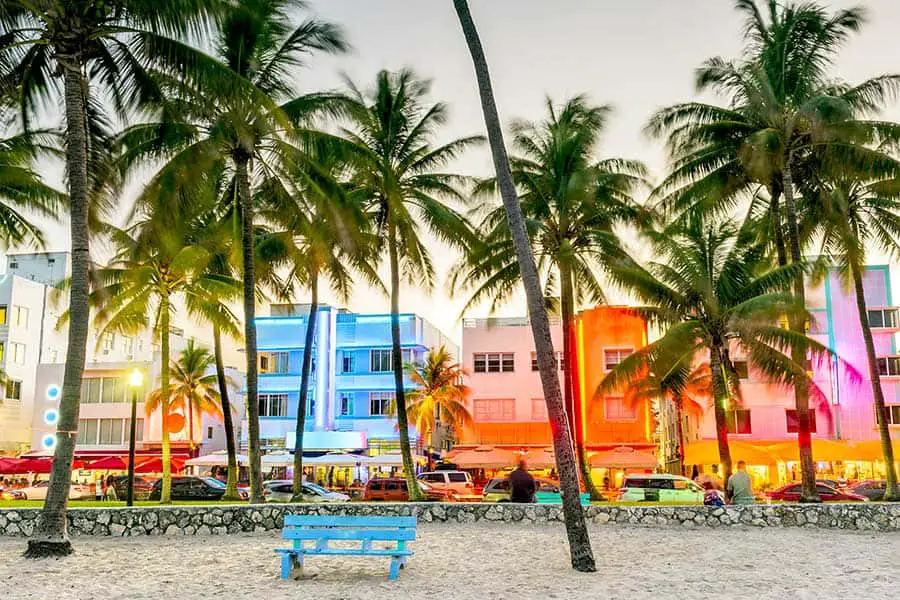 With that in mind, here are the ten biggest cities in Miami-Dade County and their approximate populations:
Miami: 442,000

Hialeah: 223,000

Miami Gardens: 112,000

Miami Beach: 83,000

Homestead: 81,000

Doral: 76,000

North Miami: 61,000

Coral Gables: 50,000

Cutler Bay: 45,000

North Miami Beach: 44,000
The smallest town in Miami-Dade County is Indian Creek, with a population of about 84 people. While it sounds like a small, rural town, it is actually an island in Biscayne Bay that is known as the "Billionaire Bunker" because of its exclusivity and high price tag.
Are Miami and Miami-Dade the Same?
Miami and Miami-Dade are not the same entity. The City of Miami, commonly just "Miami," is just that: the city. Miami-Dade County consists of 34 named municipalities, including the City of Miami. It would be very unusual to hear someone refer to it as "Miami County," so when you hear someone referring to Miami, they are certainly talking about the city.
Does Miami-Dade Have a Sheriff?
Miami-Dade County does not technically have a Sheriff. Instead of a Sheriff's Office, Miami-Dade County has the Miami-Dade Police Department.
In Florida, most counties have a Sheriff as their top law-enforcement official. The Sheriff is elected by voters and is responsible for law enforcement, operation of county jails, and service of process to county citizens.
At the time of this writing, Miami-Dade County does not have a Sheriff, but a state mandate will require that one be elected in 2024, which will bring significant changes to Miami-Dade law enforcement. As a result, this topic has become a very contentious issue in South Florida.
Before Miami-Dade County existed, it was simply called Dade County. Dade County had a Sheriff's office until 1966, when a grand jury investigation found that the Dade County Sheriff's Office was wildly corrupt and involved in a huge variety of organized criminal schemes, more like a crime syndicate than a law-enforcement agency.
The Dade County Sheriff's Office was subsequently dissolved and replaced by the Miami-Dade Police Department, which operates in a very similar way to traditional Sheriff's offices.
Why Does Miami Have Two Mayors?
Some people say Miami has two mayors, and this is partially true. The City of Miami is part of Miami-Dade County, and both are both ruled by elected officials called Mayors. So while the city is technically under the jurisdiction of two "mayors," it only has one mayor in the traditional sense. That person is the Mayor of the City of Miami.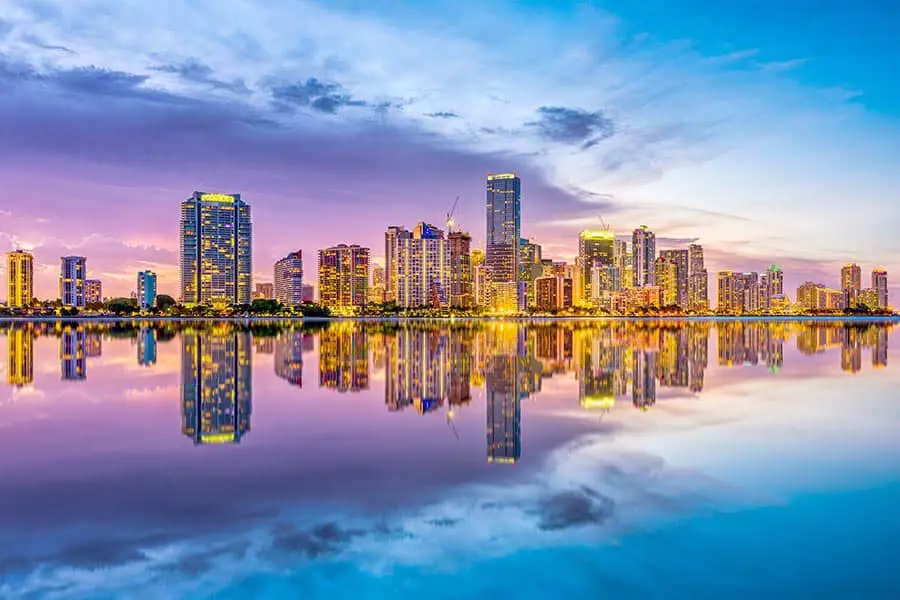 The Mayor of the City of Miami is the head of the city-level government in Miami. He oversees things like municipal operations and budgeting for the City of Miami. He also coordinates with state and county government officials to advocate for the city. However, the Mayor has no authority outside of the city.
But since the City of Miami sits within Miami-Dade County, it is subject to the rule of Miami-Dade County. The head of the Miami-Dade County Government is known as the Mayor of Miami-Dade County. The Miami-Dade mayor oversees county government operations and collaborates with officials at the city and state levels but does not have direct authority over any city government operations.
What Does Dade Stand for in Miami-Dade?
The original name of Miami-Dade County was just Dade County. The county was named after Major Francis L. Dade, who was killed during the Second Seminole War in an incident known as the Dade Massacre.
However, citizens of Miami-Dade County became dissatisfied with this name for one major reason: Dade did not fight or die in Miami. In fact, the site of the Dade Massacre is in Sumter County, closer to Ocala. Major Dade was also not from or associated with the Miami area, beyond his Army service.
Therefore, in 1997, county citizens voted to change the name of the county to Miami-Dade County to acknowledge the significance of Miami to the region.
Can a county just up and change its name like that without state approval? The State of Florida is generally friendly to home rule, or the idea that government should be as local as possible. So, in theory, voters could change the name of any Florida county without state approval.
Miami vs. Miami-Dade: A City in a County
Miami is a city of about 442,000 people located on the southeastern tip of the Florida peninsula. The City of Miami, known for being vibrant, bold, and beautiful, is a truly unique and remarkable metropolis found in the heart of Miami-Dade County. Don't let the distinction worry you, though: if you ever hear someone talking about Miami, they are certainly talking about the city and not the county.