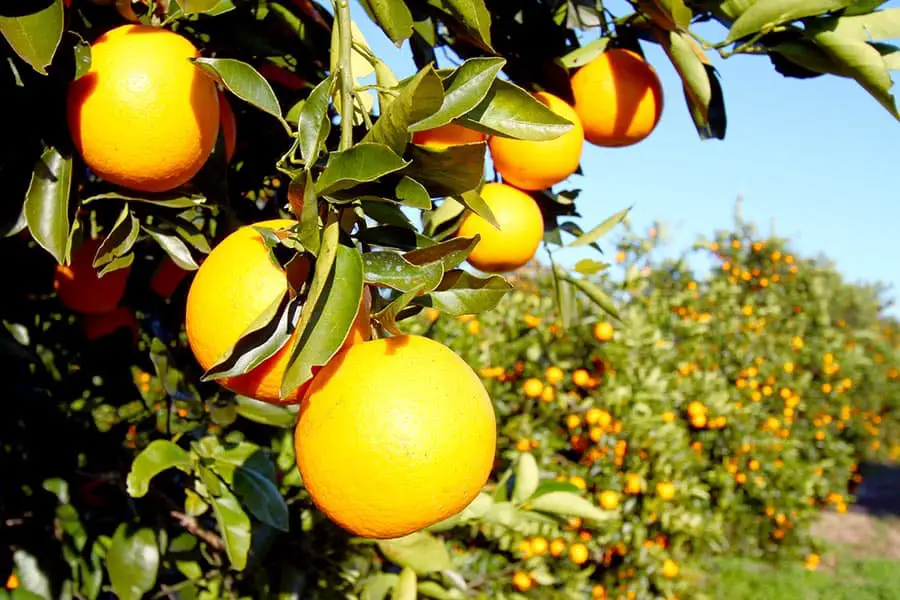 Oranges are one of Florida's most famous exports. The Sunshine State produces fabulously juicy, fresh, and delicious citrus fruits, most notably the humble orange. So, where are most of the oranges grown in Florida?
Polk County, located in the center of the Florida peninsula, grows more oranges than any other county. Florida's orange groves are primarily located in the southern portion of Florida. Oranges don't like freezing weather, and the southern ⅔ of the peninsula is highly unlikely to freeze. 
What kinds of oranges grow in Florida? Can you pick your own oranges off the tree? When is the best orange season, or are the groves open all year round? For the answers to these orange related questions and more, read on.
Florida Oranges – The Main Squeeze
While Florida is famous for oranges, the delicious fruits don't grow everywhere. The vast majority of Florida's orange crop is produced in the central part of the Florida peninsula, mainly in Polk, Desoto, Highlands, and Hendry counties. Driving through these places, one can see acres upon acres of scenic orange groves. Orange trucks share the road, shipping fruit from the groves to juice-processing plants that fill the air with the delightfully fresh scent of orange juice being made.
How many acres of oranges grow in Florida? While citrus-producing lands have declined in recent years due to various factors, the state currently boasts about 419,542 acres of citrus-growing farmlands – primarily oranges. Still, many farmers also grow tangelos, tangerines, lemons, and grapefruits. But the dominant crop is the mighty orange. This land produces about 67 million 90-pound boxes of oranges annually. That works out to somewhere around 6 billion pounds of oranges!
The majority of Florida's citrus acreage is distributed across the four counties I mentioned earlier. DeSoto County has the most citrus in Florida, boasting a whopping 66,638 acres of groves — that's more than 104 square miles, which is about the size of the entire city of Orlando. Polk County has the second most citrus land, at approximately 66,328 acres. Hendry and Highlands counties round out Florida's top four at 57,900 and 56,850 acres of citrus, respectively.
Oranges are good to eat out of hand, and they also make delicious juice. Orange growers produce different oranges depending on the season, and these oranges are destined for various purposes. Many are juiced in large juice-making plants, which fill the air with the smell of fresh oranges several times a year. Others are crated and shipped to stores for us to snack on.
The orange is, of course, the main objective of the harvest, but other orange products are worth mentioning. If you enjoy a cold beer, Florida's own Orange Blossom Brewing makes an Orange Blossom Pilsner that is very popular. If you like honey, orange blossom honey has a distinctive taste and goes great with almost anything.
If you want to try something positively unique, consider making an orange pie. The recipe is based on key lime pie, a Florida delicacy based on the state's most unique and revered citrus fruit. As an aside, you should definitely head to Key West and get some key lime pie the next time you're in Florida.
When do Florida Orange Trees Bloom?
Like any fruit-bearing tree, orange trees blossom to maximize their chances of reproductive success. In other words, orange trees blossom to breed, so the trees like to flower and bloom after the "harsh" winter months of Florida. Orange trees usually bloom sometime in March, when temperatures begin to climb back up into the Florida summer swelter.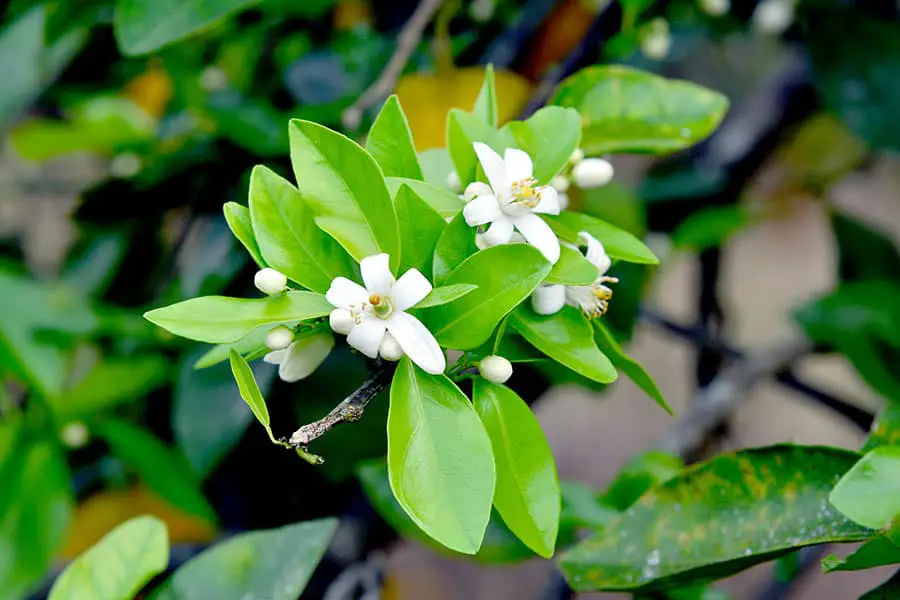 Once orange trees bloom, they go through three "drops." The first drop occurs at the end of the bloom when the trees will drop unpollinated flowers from their branches. Following this, the trees will experience a second drop when the baby fruits are about the size of marbles. These early fruit drops help keep the citrus trees healthy and route resources to the most viable fruits. The final drop comes when it is time to harvest the oranges: they are beginning to get ripe and fall off the trees.
What Time of Year Do They Harvest Oranges in Florida?
The short answer to this question is: oranges are almost always in season in Florida! Different varieties of oranges come into season throughout the year. Growers may have groves of different varieties that they harvest throughout the year, or they may focus on monoculture, growing a specific kind of orange all the time.
Different species of orange mature and grow at different rates. In the early season between October and January, cold-tolerant oranges such as the Hamlin and Parson Brown varieties are ready for harvesting. The Hamlin orange is known as a good juicy orange, but the Parson Brown has more seeds, which makes it less commercially viable. Parson Browns are, however, well known for being disease resistant and able to avoid citrus greening, a catastrophic tree disease.   
Other orange varieties are harvested in the mid-season, December through March. Popular mid-season oranges include Gardners, Sunstars, and a blood orange varietal known as the Sanjuinelli. Gardners are known for being sweet and juicy, making them excellent eating oranges. Sunstar oranges produce a darker-colored juice, but they are very hardy and resistant to cold weather — Sunstars also drop less fruit than other orange varieties, making them popular with growers.
Late-season oranges, harvested between February and June, comprise the bulk of Florida's orange harvest. Valencia oranges are the most popular crop among Florida orange growers, and they are also quite popular among homeowners. Valencia orange trees are best for patient growers, as it takes them 10 to 15 years to fruit, but they continue providing delicious oranges for about a decade.
Phenomenal Florida Fun Fact: The distinctive navel on a navel orange is actually from a second fruit. The orange begins as two fruits, but only one fully develops into a fruited orange — the underdeveloped "twin" gives this orange its distinctive belly button.
Other Posts of Interest
What are the Best Florida Oranges?
The best orange for you depends on what you want from your orange. If you're looking to enjoy some freshly squeezed orange juice, grab some Valencia oranges. These fruits have a deliciously tart and sweet flavor that makes them highly popular for juicing, although you can also peel and eat a Valencia orange out of hand!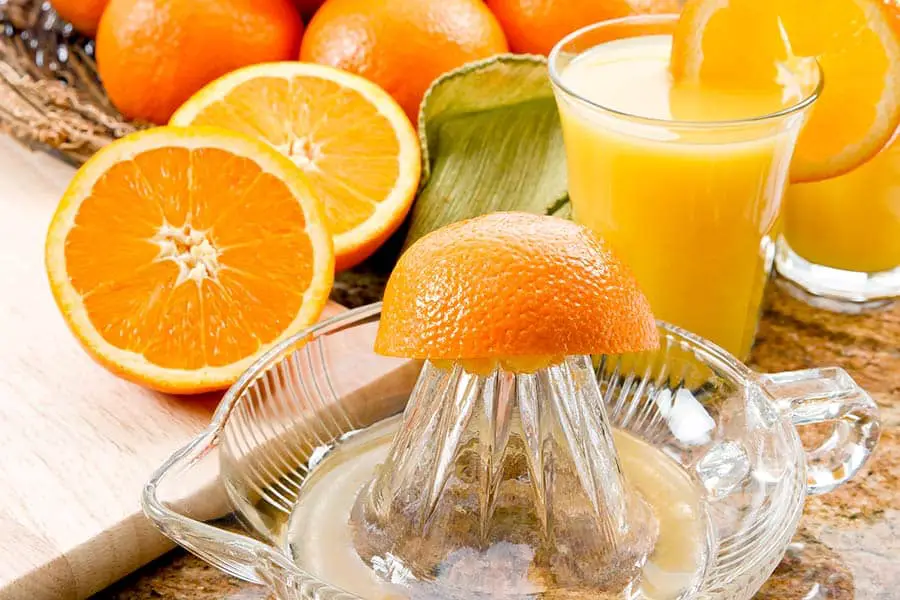 Navel oranges are another prized orange variety. Sweet but less tart than their Valencia cousins, Navels are popular eating oranges because they are very easy to peel. Their name comes from a distinctive dimple at the base of the orange that resembles a belly button.
Blood oranges are a very popular fruit for people who enjoy a tart flavor. Blood oranges look like regular oranges from the outside, but they contain a delicious surprise when you open them up. The flesh of these fruits is a rich reddish color, which is where their name comes from. Some have compared their tart flavor to that of the raspberry. Blood oranges make great snacks, but they're also perfect for orange marmalade or cocktail garnishes.
When are Oranges in Season in Florida?
Oranges are in season starting in October and continuing through June. However, orange growers will produce different varieties during different months, so if you are shopping for a specific kind of orange, you may want to check out a citrus harvest calendar to see when your desired fruit is available.
While oranges might be Florida's most famous fruit, don't forget about some of the other splendid produce from the Sunshine State. Grapefruits, lemons, limes, tangelos, and tangerines all grow here, and they're all worth eating. Farmers also grow products ranging from tomatoes to squash out in the fertile soils of the Florida peninsula.
Where are the Biggest Orange Groves in Florida?
In terms of land area, DeSoto and Polk counties have the biggest orange groves in the state. Some groves are also mixed in with urban areas: a lot of roads in the Winter Haven area take people out through citrus groves. The more rural areas of these counties are dotted with endless acres of trees, making it a very picturesque region.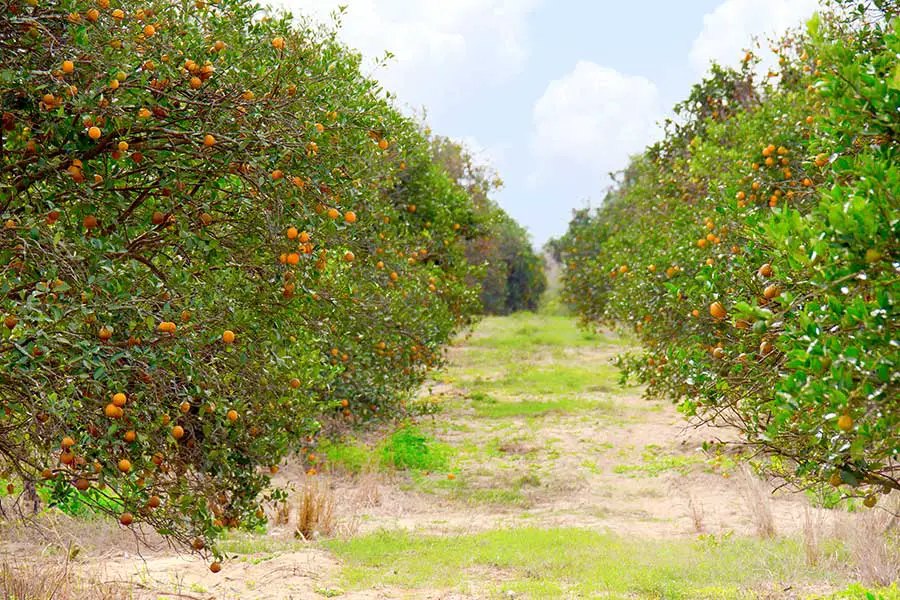 If you want to experience an orange grove up-close-and-personal, there are plenty of places offering U-Pick oranges. Polk County has some of the best U-Pick orange groves and also grows tons of other fruits and berries. Best of all, it is conveniently located on I-4 between Tampa and Orlando, so if you are traveling from one of these tourist meccas, it's only about an hour's drive.
Although they don't do U-Pick, two of the biggest and best groves in Florida can be found in Dundee, a town in northeastern Polk County. Davidson of Dundee and Dundee Groves sell crates of oranges, orange candy, baked goods, orange marmalade, and other citrus products at large, grove-front stores. So you can ship a box of oranges home to grandma or grab some effervescent orange marmalade to top your bagels. Also, don't forget to look for orange-blossom honey!  
Do Orange Trees Produce Fruit Year-Round?
Orange trees produce fruit from October through June. Different cultivars of oranges come in at different times, but the orange industry is running full-swing through those busy months. During the off-season, grove owners are busy maintaining their groves, which could include planting or transplanting trees, managing pests, or keeping up the harvesting equipment.
Orange You Glad You Read This?
When we think of Florida, oranges are usually in the top five things people think about. There's nothing quite like the taste of a fresh Florida orange or a cool glass of freshly-squeezed orange juice to satisfy your palate on a hot Florida day. Orange candies, honey, marmalade, and other treats let you enjoy the flavor of this delectable orb anytime. So be sure to check out the orange groves the next time you come to visit the Sunshine State.